The bike market in India is expanding daily, focusing on promoting fresh brands. Two such emerging Indian bike makers are Ninety One and Firefox bikes.
Both these names are liked by cyclists, leading to a dilemma about whether Firefox or Ninety One Cycles is the superior choice.
Ninety-One and Firefox bikes offer well-crafted, tech-savvy, top-notch bikes at fair prices. These bikes come with modern features and can match up with foreign brands.
This piece looks closely at Firefox Bikes and Ninety-One Cycles. We'll compare their products, usefulness, and quality to help you find the best bike for your needs!
Plus, we've got answers to the top 5 questions you might have at the end. Feel free to ask in the comments section if there's something we should have covered.
Bicycle Empire of Ninety-One
Ninety-One Cycle is a fresh bike start-up started in 2015. It aims to change India's bike market by creating sleek designs and clever features. They want bikes to be more than just a way to get around.
Ninety-One works hard to ensure their bikes are top-notch, making each ride feel special.
They also offer an extensive selection of specially-made products. You can find everything from road and mountain bikes to hybrids and kids' bikes—ninety-One stands for being easy to get and easy on the wallet.
Why Pick Ninety-One Bikes?
Ninety-One noticed that good-looking, top-quality, reasonably priced bikes took a lot of work to find in India.
They want to make bikes that are not just for getting around but also for fun and exercise.
Some things that make Ninety-One Bikes different include:
Strength: Ninety-One's bikes are made with solid parts, perfect for people who want their bikes to be rugged for adventurous rides.
Ride Quality: The people who started Ninety-One are engineers. They ensured the Cycle's moving parts gave a smooth and comfy ride on any ground.
Choices: Ninety-One offers lots of options. They have different materials, wheel sizes, styles, and suspensions. They make many bikes for everyday use, racing, exercising, and more. They have bikes for everyone: men, women, and kids.
The Different Types of Ninety-One Items
Ninety-One makes many different bikes, and some are very popular with riders. Let's check out these types and their best products:
| | |
| --- | --- |
| Type of Bike | Model |
| Bike that uses electricity | The Meraki Bikes |
| Bike for mountains | The Wolverine 29T |
| Bike for all kinds of ground | Blizzard 26T |
| Mix type bike | Wanderer Pro 700C |
| Bike for roads | Tracer 700c |
Related: Top 10 Best Bicycles For Kids 2023
Cost Spectrum of Ninety-One Bicycles
Ninety-One wants all riders in India to enjoy cycling. So, they make their bikes very cheap to reach more people. Their bike prices start at 5000 rupees in India.
Firefox Cycles
Firefox bikes started in 2005 and meant a lot to people who grew up in the 90s. They make bikes to be fun and different. They listen to what riders want and make their bikes better.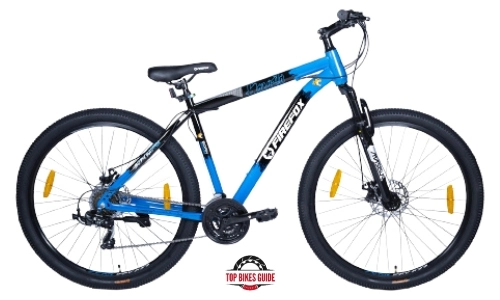 They want to bring new things to people who love cycling with good-quality bikes.
Firefox bikes help riders who love cycling to explore new places.
What makes Firefox Bikes different from other bike brands?
Firefox bikes are unique because they use new ideas and make their bikes comfy. They do this to give you a fun but safe ride.
Here are some things that make Firefox Bikes unique:
Fast Updates: Firefox Bikes are known for quickly updating features and fixing issues.
Extended Support: Firefox doesn't just sell bikes; they also provide long-term support with updates every 45 weeks.
Special Bikes: They make bikes for people with special needs, changing traditional thoughts about biking.
Different Models and Varieties of Firefox Bikes
Firefox offers many kinds of bikes, like gravel and electric bikes. They come with different parts like frame materials and sizes, wheel sizes, bike weights, and suspension travel. They come in cool colors and designs too.
Let's explore the different types of Firefox bikes and their best models.
| | |
| --- | --- |
| Type of Bicycle | Model |
| Gravel Bike | PIRATE 4.0 700c |
| Mountain Bike | Nexus-D 27.5T |
| Hybrid Bike | Bad Attitude Harpoon 700C |
| Road Bike | MAESTRO |
| Electric Bike | ADVENTRON 27.5D E-BIKE |
| Specialty Bike | AVATAR 27.5D |
| Women's Bike | GLITZ-24 |
| Kids, Marvel, and Disney-Themed Bike | IRONMAN 18 |
Also Read: We Tested 5 Best Anti Theft Backpacks
Cost Variation for Firefox Bikes
Firefox bikes, made with top-notch parts, can cost more than Indian brands like Ninety One Cycles. But considering the features they give you, the prices are fair. You can now buy a Firefox bike for anything between 7,000 and 60,000 rupees.
Firefox and Ninety-One Cycles: Who Tops in Performance?
We've looked at the key things that make one bike brand better than another. Now, let's simplify this.
Remember, both these brands cater to different needs. Based on our discussion, the best one for you depends on what you're looking for.
Here's the thing: Ninety-One mainly makes fancy bikes for professional cyclists and sports enthusiasts. On the other hand, Firefox makes bikes for anyone who loves to ride, regardless of their skill level.
Both brands also make cycling gear. But many cyclists like Ninety-One's stuff because it's light and stylish.
And here's something else: Ninety-One offers more types of bikes in different colors than Firefox. But both brands are great at helping customers after they've bought a bike.
Conclusion: Comparing Firefox Bikes and Ninety-One Cycles
Ninety-One and Firefox are both top-notch Indian bike brands, each with its unique features. Choosing the right one depends on what you want in a bike, how much you want to spend, and your likes.
Here's our take: both these brands are doing a great job of making biking more popular in India as a fun activity and a career.
So, no matter which brand you pick, you'll be helping the country grow and get closer to your goals.
FAQs: Ninety-One Cycles and Firefox Bikes
Do these bikes have parts made in India?
Yes, most parts of Firefox and Ninety-One bicycles are made in India. However, some elements like gear changers are brought from other countries since these bikes use Shimano and Microshift gear systems.
Are Firefox bikes costlier than Ninety-One bikes?
Generally, Firefox bikes might cost more than Ninety-One bikes. But when you consider all the features and parts of a bike, the price might seem fair. However, some Ninety-One bikes, like electric and KTM bikes, can be more pricey.
Read More: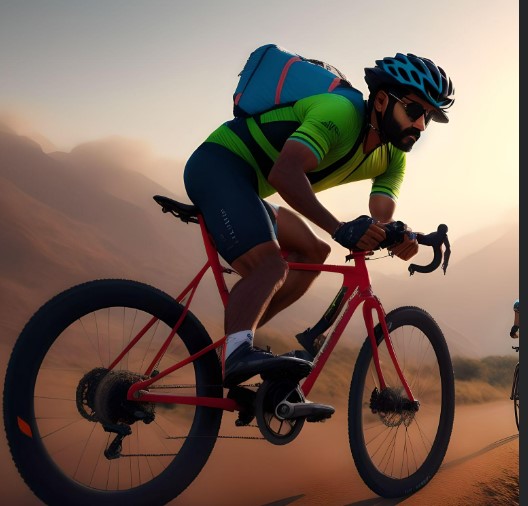 A passionate cyclist with an unwavering love for the open road and founder of topbikesguide.com . Energetic and dedicated, this enthusiast embraces the thrill of speed and the freedom of two wheels.