A gravel bike and a touring bike might seem similar at first glance, but they have many differences. This article will show you what they are and which one of these bikes is the right choice for you. We'll start with a quick introduction to both types of bikes and then we'll look in detail at how they differentiate.
What is a Touring Bike?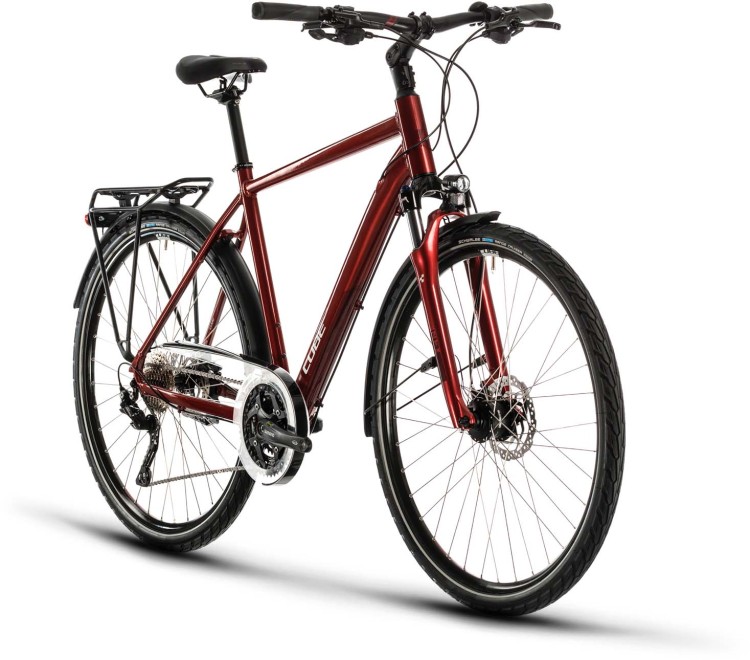 It is safe to say that a traditional touring bike can be described as a wide range of bikes that are meant for long-distance travel. As the name suggests, these bikes are used for touring and to do so in comfort, hence the name. Touring bikes differ from other types of bikes because they are made with durability in mind. They were originally designed to carry heavy loads, such as racks and packs that can hold camping equipment and supplies for a long period.
These bikes are built for covering lots of ground and, unlike other bicycles, were not made to be lightweight. It is very common for touring bikes to weigh in at close to 30 pounds or more. However, this hefty weight can be used as an advantage since the rider won't feel the bumps and jolts while riding on rough terrain.
Touring bikes are built with a more relaxed riding position, often called a "sit up and beg" style of seating. With the rider in this seated position, they have increased visibility compared to other types of bicycles since their head is higher off the ground. The rider sits more upright on the bicycle to give them a better view of their surroundings and to keep weight off their back.
This more relaxed position can make long rides more comfortable since the rider does not have to accommodate for a lower, aerodynamic body position. Another added advantage is that there is no need for a special cycling infrastructure or separate cycling lanes, as this type of bike is legal to use on roads and paths that are open to pedestrians and other non-motorized vehicles.
The downside to these bikes is their lack of agility, as they can be cumbersome due to their size and weight (especially with the racks and packs-on). These types of bikes may not handle as well as those made for speed or performance; it is best not to expect any sharp turns or quick movements. A touring bike is made for traveling at a moderate pace with the rider being able to sit up straight, taking in their surroundings.
The handling of a touring bike is also affected by riders that do not have an upright riding position, as they lean forward over the handlebars. This type of position can be uncomfortable for riders since they are not taking full advantage of the frame. A touring bike mostly comes with drop bars while some even come with flat bars. The rims of Touring Bikes have 36 spokes, as opposed to the standard 32 spokes found on most other bicycles.
This added reinforcement is an advantage since a typical touring bike can support riders that weigh up to a maximum of 110 pounds! These types of bikes are made with several features that make them safe and comfortable, such as fenders and a kickstand. They were designed for comfort and safety, making these bikes a great choice for travel.
What is a Gravel Bike?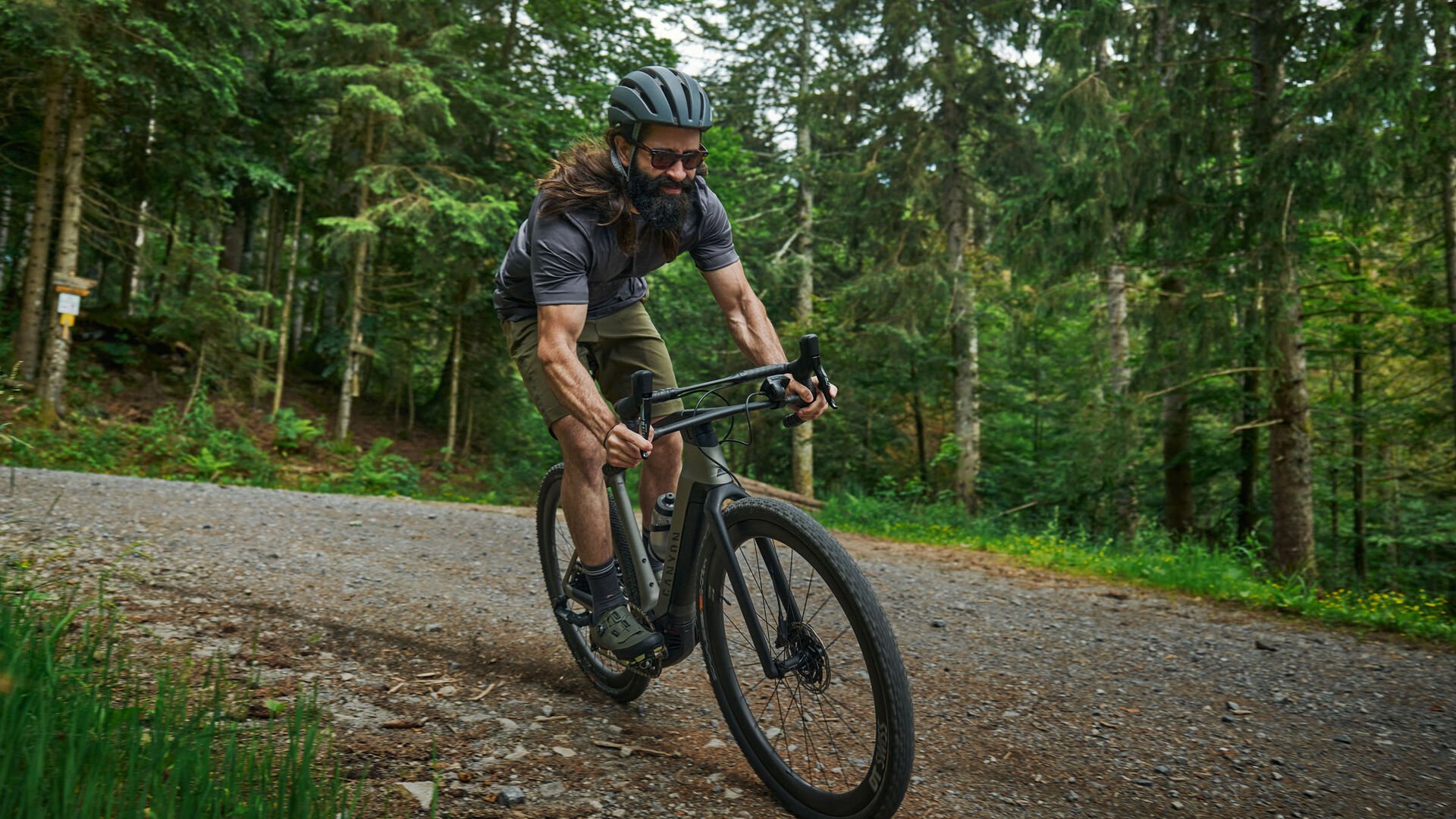 It is fairly safe to say that Gravel Bikes can be considered a new addition to the bicycle world. While some people will disagree with this statement, these bikes are essentially hybrids between Mountain, Touring, Road Bikes. They were made to tackle any type of terrain while still maintaining speed.
Gravel bikes also have a comfortable seat and upright riding position, which makes them similar to touring bikes. However, many of these types of bikes have a more aggressive position since the rider sits lower over the handlebars for better handling. The tires on these types of bicycles can range from 40 to almost 45mm in size depending on the intended terrain.
Gravel Bikes are the types of bikes that are meant to handle well on various types of terrain, making them an ideal choice for mountain biking. They can be used when commuting to work or taking trips around town. A gravel bike is made with strength in mind, which is why they have larger-sized tires.
The size and width of these tires make them ideal for gripping and maintaining traction on various types of terrain. They often allow the rider to go over bumpy roads without feeling every little jolt. These bikes can also handle more pressure than other types of bicycles due to their larger frames and rims.
Gravel Bikes were meant to be ridden off-road, which is why they have bigger racks for luggage. They also get excellent mileage since their riders are often more efficient due to the relaxed upright position of the rider.
The downside to this type of bike is that it can be uncomfortable when not riding off-road. It may not perform well on wet or bumpy roads, as the smaller tire sizes impact how these bikes handle.
Gravel Bike Vs Touring Bike – Comparison Chart
What Makes A Gravel Bike Different From A Touring Bike?
Many people may wonder if Gravel Bikes are the same as Touring bikes. While they have many similarities, there are also some differences to keep in mind. As previously mentioned, Gravel Bikes have an aggressive riding position since their riders sit lower over handlebars for better handling. Touring bikes, on the other hand, have a more relaxed position with riders sitting in an upright style for better visibility and a comfortable ride. This just looks like a road bike but operates similarly to gravel bikes, not exactly.
Geometry:
The geometry of a bike is what makes it manageable and flexible. It pertains to the angles and lengths of the tubes on the bike. Frame geometry alterations may provide for a significantly different riding sensation.
Gravel bikes are designed for long-distance riding and prioritize comfort and durability, with the majority of them being ridden on gravel. The bottom bracket is lower, the seat is more reclined, and the head tube is slacker, all of which contribute to a longer chainstay.
If you love to ride, a touring bike is an excellent choice. It has a long wheelbase and three chainrings because it prioritizes stability. Slender frame angles, a long wheelbase, and three chainrings are all characteristics of a touring bike because of its focus on stability. Drop bars on the handlebars give you more flexibility.
However, if you want to be more comfortable for extended journeys, you may have to ride upright to relieve the stress on your back shoulders, and neck. A longer wheelbase is provided by touring bikes to keep your luggage or the front mudguard out of the way while cycling.
Tires:
Gravel bikes are differentiated by the tires they use. Gravel bikes currently utilize tires that measure 37, 46, and even 60 millimeters wide, which sets them apart from racing bicycles. These bikes feature smaller wheels and large tires, resulting in a greater surface of contact when cornering and climbing steep hills and gravel roads.
Tires for touring bicycles might range in size from 45 to 60 millimeters, identical to gravel bikes. The wider tires provide greater traction on all surfaces and are more comfortable when compared with narrow tires.
Tubeless-ready wheels have become popular on both touring and gravel bikes. This is because they are free from pinch punctures caused by the tire bottoming out on the rim. This allows them to ride at lower pressures, ensuring a firmer ground grip while also providing a pleasant riding experience.
Gears:
As previously mentioned, touring bikes usually have three chainrings and large rear cassette sprockets. This is so that the riders can handle steep climbs with minimal physical exertion. With this setup, the rider will also be able to climb an entire mountain without having to shift down gears or stop pedaling.
A Gravel Bike may feature two or three chainrings. The 2-ring drivetrain provides simplicity and reliability because it will not break or stretch out easily. This does, however, limit your gear options when compared to a 3-ring setup which has more gears to choose from.
The range of gears on gravel bikes goes up to 27 speeds while touring bicycles go up to 27 gears for the highest range.
Wheels:
Most touring bikes are usually equipped with 700c wheels, but they can also be found with larger 650b tires. While touring bicycles have a large gear range, this comes at a cost of decreased responsiveness and speed when compared to gravel bicycles. However, this doesn't mean that touring bikes cannot be used for racing. If you are a person who prefers to take it easy while cycling, or if you usually ride on flat roads or over grassy surfaces, then touring bikes may be the perfect choice for you.
A Gravel bike usually has 650b wheels even though they can also be found in 700c sizes. They feature broader tires than touring bikes, and their frames and handlebars are closer to the ground and more responsive. They also provide a more comfortable riding experience that results in increased speed on loose terrain.
Brakes:
Touring and gravel bikes both come equipped with disc brakes. Disc brakes work better than rim brakes because they provide more stopping power, require less maintenance, and are more reliable in varying weather conditions.
Some models of touring bicycles include caliper rim brakes instead of disc brakes. These rims do not offer the same braking performance or durability as discs do, but they do still provide a certain amount of stopping power.
Brakes for gravel bikes are usually disk brakes that control the rear wheel and feature dual caliper mounting on the fork. This is because braking force will need to be applied from two places at once to maintain maximum control over the bike's direction at all times. In most cases, brakes for gravel bikes are positioned near the bottom bracket to ensure maximum stopping power.
Accessories :
Touring bicycles are designed with carrying capacity in mind. They feature water bottle cages, racks, and pannier bags that allow cyclists to carry all of their items without having to worry about running out of space.
Gravel bikes also provide the option for mounting accessories thanks to their increased frame strength and ability to accommodate racks, fenders, and other accessories.
Touring bikes make great commuter machines, while gravel bikes are better suited for group riding. This is because they can handle more abuse than touring models and their frames don't weigh too much either.
Gravel Bike Vs Touring Bike – Overview
Gravel Bike – Main Features:
The longer fork and slacker, lower top tube, and seat tube angles that support a comfy and upright riding posture are evidence of its construct for endurance. This sort of frame was created to reduce the tiredness and any aches you may get from riding far.
For better off-roading capability, they come in a range of wheel sizes.
Tires can be as narrow as 37mm or as wide as 60mm. The larger the tire, the better your experience on the bike will be.
Accessory nodes like the mudguard and pannier rack mounting are readily available.
Touring Bike – Main Features:
With drop bar handles, a higher bottom bracket, and a saddle that maintains the rider firmly in place on his bike, this design is built for balance and endurance. This sort of frame relieves neck and back strain while cycling long distances.
For better performance on paved or muddy roads, they're available in a range of wheel sizes.
They may have little as 38mm or as wider tires as 60mm. The thinner the tire, the better your riding experience will be.
For people who like to ride off-road and carry their luggage on bicycles, this bike includes a bottle holder as well as additional availability of attachments such as the mudguard and pannier rack mounting nodes.
Gravel Bike Vs Touring Bike – Verdict
If you're looking for something that can handle rough terrain, then the choice is obvious. On the other hand, if you're only riding on paved surfaces, you'll be better of with a touring bike.
Now it's time to make up your mind – what is more important to you? Your comfort or versatility of transport? It all comes down to this!
Keep in mind that you can get the best of both worlds with a gravel bike – it's easy to convert into an off-roader. Just get yourself some touring accessories like the rack, bottle holder, light, and so on. And when you come back home, you don't have to take them off. You can just keep rolling.