Leader Cycles, a bike company from India, has provided a range of good quality and reasonably priced bikes since 2011. They have bikes for everyone – kids, women, mountain bikers, and even special Hybrid bikes.
I've been riding their Leader 700c 21-speed hybrid city bike for a month. I've tried it on different terrains, from city roads to off-road trails, and it's been great so far.
Consider this one if you're considering buying a hybrid bike for between 10,000 and 15,000 rupees. To help with your decision, I'm sharing my honest thoughts on the Leader 700c hybrid city bike.
This blog post will give you a clearer picture of this bike's features, parts, how it performs, what it's like to ride, and whether the Leader hybrid city bike is a good investment.
So here's a fair and honest review of the Leader 700c hybrid bike.
Assessing the Value: A Comprehensive Review of the Leader 700c 21-Speed Hybrid City Bike
The Leader 700c is a versatile bike suitable for both men and women. It's got 21 gears, two disc brakes, and a sturdy steel frame. This bike has neat features that make it ideal for city rides, whether you're getting to work or just cycling for fun.
Stay with this review if you want a top-notch hybrid bike priced below 15000 in India.
Frame
The Leader 700c city bike features a black steel frame welded with TIG technology and measuring 19 inches long. Its design is user-friendly, promoting a comfy riding posture. The frame's top tube is designed lower, making the bike appropriate for women.
The company has done a fantastic job with the bike's outer look. It sports high-quality paint and water decal graphics in blue and yellow hues, making the motorcycle eye-catching.
The LEADER brand name is stylishly displayed on the bike's downtube, and the model name is on the top tube, making it easy to identify. For convenience, two rivets are already in place on the downtube for attaching a water bottle holder.
One feature of this bike's frame is its internal wiring system – a rarity in cycles around the 13000 rupees price point.
In summary, the Leader 700c city bike's frame is sturdy yet light. It's a good fit for adults ranging in height from 5'6″ to 6′. We couldn't find any downsides to the frame.
Fork and Handlebar
The Leader 700c is a hybrid bike with a threadless suspension fork at the front. This helps soak up bumps and jolts when cycling on uneven roads. Given the poor state of many Indian roads, this suspension fork is crucial even for a hybrid bike, and it also boosts braking performance on various surfaces.
The bike comes with a T-shaped (raised) handlebar and stem made of alloy, providing a comfy riding position and lasting long. Plus, it has soft rubber grips for comfortable rides over long distances.
Our test ride found the fork's quality and performance satisfactory. The raised handlebar enabled an upright riding position, which was helpful for long rides.
Drivetrain
The Drivetrain – which includes the chain, freewheel or cassette, crankset, and derailleurs – is critical for a bike's speed and performance. The Leader 700c hybrid bike comes with Shimano Tourney TZ parts, offering 21 gear combinations with a 7-speed freewheel and 3-speed crankset.
The derailleurs change gears ideally, controlled by Shimano tourney thumb shifters that are easy and quick to use while cycling. The numbers on the shifters let the rider know the gear combination, which is especially useful for beginners.
Regarding the quality and performance of this Leader bike's gearsets, they are genuine Shimano and operate quickly and smoothly. The bike's pedals are slip-resistant and have reflectors for better visibility. They also work smoothly during pedaling.
One advantage of a geared hybrid bike is that it makes climbing hills easier. All you have to do is shift your gears to lower numbers. I found no problems with the Drivetrain on this Leader hybrid bike.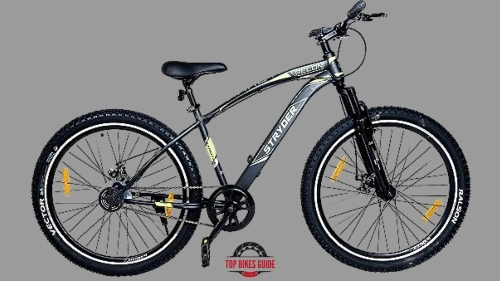 Wheelset (Tyres & Rims)
Ralson makes the Leader City rider's tires. They're slim since it's a hybrid bike, with sizes of 700 x 35c on double-wall alloy rims. This ensures a smooth ride both on and off the road.
The front wheel features a quick-release axle for easy removal and attachment. The tires have minimal treads, indicating they're designed mainly for road riding and occasional off-road use but not for stunts.
The rims are sturdy, long-lasting, and look striking from the sides due to their silver chrome finish. I've cycled this bike on flat, rough, and wet roads, and the grip was outstanding, offering good speed.
Braking System
Every bike needs reliable brakes for safety. That's why the Leader 700c hybrid city bike has 160mm mechanical disc brakes on both wheels for quick stopping. Shimano makes the brake levers from alloy, which are sturdy and long-lasting.
We've tested these brakes on all kinds of surfaces, and they performed superbly; I experienced immediate stopping in a controlled way. Now, disc brakes are the top choice for mountain and hybrid bikes.
Saddle & Seat Post
The Leader 700c is a hybrid city bike with a broad and cushioned seat for a comfy ride, no matter the rider. I felt this comfort during my rides.
The seat post comes with a quick-release clamp, so you can change the seat height without needing tools like a wrench. The seat post is short but not a big issue because the frame measures 19 inches.
Pros and Cons of the Leader 700c Hybrid City Bike
Cons:
Easy to adjust the seat height and remove the front wheel quickly.
Suitable for both short and long trips on flat and bumpy roads.
Wires hidden inside the frame are a great feature.
Cool water decal designs and firmly welded frame.
Smooth gear changes and braking.
The bike comes with all the necessary reflectors.
The frame has a lifetime guarantee.
Cons:
You have to buy mudguards and bottle holders separately.
Not the best choice for shorter riders (best for those 5'6″ tall or more).
Reasons for Preferring Leader Hybrid Bike Over Other Brands
There are countless bikes to choose from online, from the best bike brands. So, it's all up to you, but you must know how to buy a bike online, or else you could end up with a bike that needs to be the right size.
I know how to shop for a bike online. I had a clear goal: to buy a bike that I could ride on smooth and rough roads with a budget of 10000 to 15000 rupees. So, I chose a hybrid bike.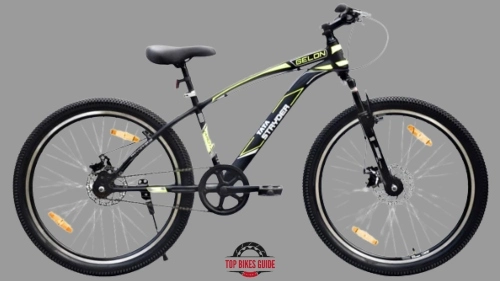 I picked Leader Cycles from the top 10 brands because Leader gave me the best deal and met my needs within my budget. I read reviews of the Leader 700c hybrid city bike on online shops and the Leader website and decided to order it. Here's why I picked Leader Cycle Brand:
Provides top-notch bikes at budget-friendly prices.
The standard of Leader's bikes is as good as foreign brands.
Offers a free one-year membership to the Goqii app for staying healthy.
Free bike set-up service right at your home.
It gives a forever guarantee on their bike frames.
Conclusion: The Riding Feel of the Leader 700c Hybrid Bike
So far, you've read the review of the Leader 700c hybrid bike. Now let's talk about how riding this bike on different kinds of roads feels.
This bike lets you sit upright, which is comfy for extended trips or city rides. Even on rough roads, the ride is smooth and free of jolts, thanks to the tremendous front suspension.
When it comes to going fast and pedaling, I could go as fast as 25km/h on flat roads and up to 18km/h on rougher terrain without getting tired. This is because pedaling is accessible on a bike with gears like this one. However, speed can change from person to person since this is a bike that you pedal.
If you're hoping to lose weight and can spend between 12000 to 15000 rupees, I'd suggest buying the Leader 700c hybrid bike. It's a good investment as it can help you reach your weight loss goals (with the help of the Goqii app) and is perfect for city travel.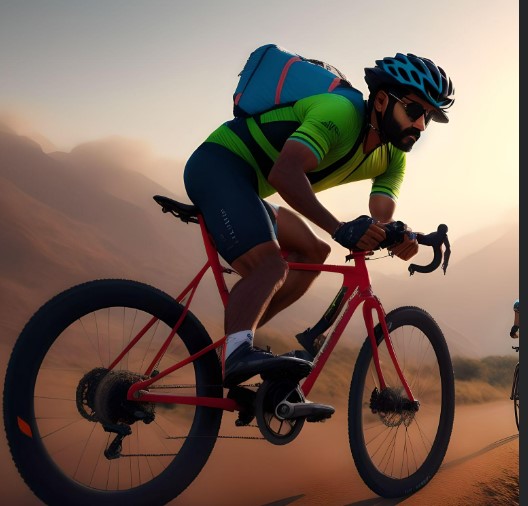 A passionate cyclist with an unwavering love for the open road and founder of topbikesguide.com . Energetic and dedicated, this enthusiast embraces the thrill of speed and the freedom of two wheels.