E-bikes are gaining favor in India, and 2023 has seen a surge of new makers offering diverse e-cycle types. This gives those looking to buy an e-bike a wide range of choices.
However, this variety can make picking the right brand and model tricky. We've done the hard work for you, researching the market to find the 6 Best Electric Cycle Brands in India that you'll likely see on the roads.
This guide will help you learn about India's top 6 Best Electric Cycle Brands, their price ranges, and best-selling models.
6 Best Electric Cycle Brands In India
The 6 Best Electric Cycle Brands In India are Hero Lectro, Motovolt, Toutche, EMotorad, Ninety One, and Nexzu. Let's dive into them one by one.
1. Hero Lectro
Hero Lectro, part of Hero Cycles, is a top e-cycle maker in India. They make great e-cycles and have the most extensive supply network in India.
Hero Lectro has changed how people get around by making e-bikes for people and cargo. Their e-bikes are cool, comfy, and reasonable.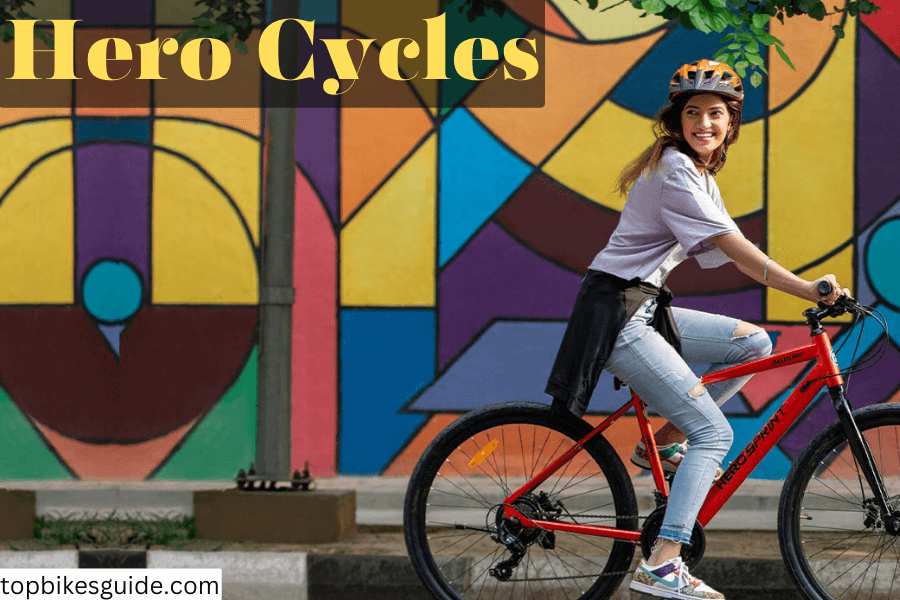 Hero Lectro's e-cycles can go as fast as 25 mph (15mph) without pedaling. They're special because they have a BLDC motor, four ride modes, an RFID key, Bluetooth, LED lights, an LCD screen, suspension, a comfy design, many gears, and a water-repellent battery.
Hero Lectro's motor's long life and high efficiency make it stand out. If you need a dependable and efficient way to travel, pick Hero Lectro. It is one of the best e-cycle makers in India.
You can buy a Hero Lectro E-Cycle for between 25000 and 120000 rupees.
2. Motovolt
Motovolt makes innovative and high-quality electric bikes. They're one of the best electric bike makers in India and around the world.
Their electric bikes have strong motors that can go up to 25 mph. Plus, their unique system helps riders change how hard or easy their ride is.
Motovolt electric bikes also have excellent parts like batteries made from lithium-ion and brakes that help save energy. This means it costs less to use these bikes.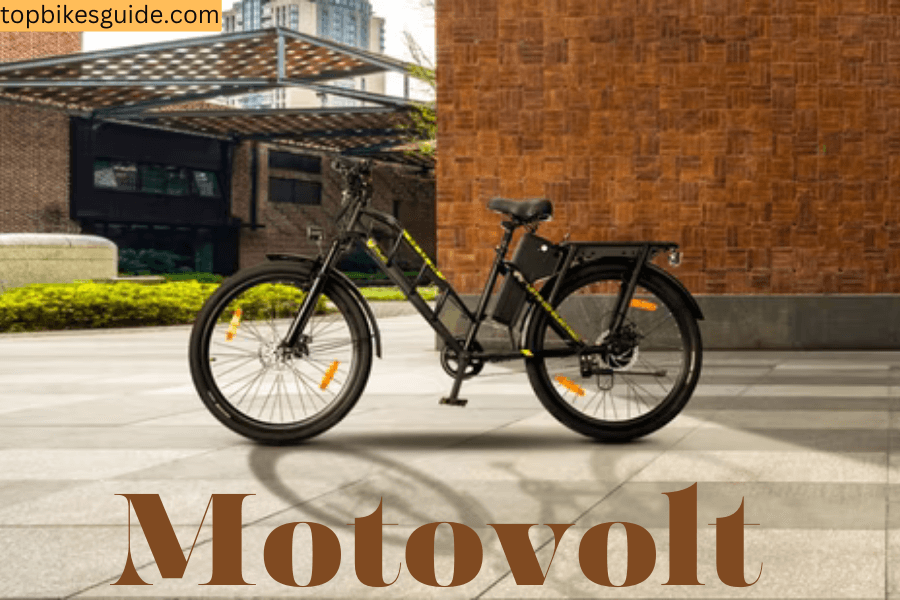 If you want a green, easy, and budget-friendly way to travel, consider getting a Motovolt electric bike. They have many different types, so you can choose one that fits your needs.
Riding a Motovolt e-bike is a fun experience, letting you go far in less time. The prices start at 25,000 rupees and can go up to around 60,000 rupees, according to the official Motovolt website.
Read More: Tips To Remember When Cycling On Road
3. Toutche (Heileo)
Toutche (Heileo) makes electric bikes perfect for daily city or town rides. They have unique parts and cool features.
They come with a suspension system to absorb bumps, hydraulic disc brakes for safe stopping, different speed gears for easy riding, and a battery you can take out. The battery comes in two types: one that lasts 60 km and another that lasts 80 km.
Heileo e-bikes have an 18-month warranty for the battery and motor. Plus, if there's a problem with your e-bike, they offer great help after you buy it.
Toutche electric bikes are great for people who want to help the planet, save money, and get around quickly. They use cool tech and have unique features. Plus, they come in beautiful colors and styles.
4. EMotorad
EMotorad (shortened to EM) makes high-quality electric bikes and has been doing it for a long time. They make e-bikes that fit what customers want and make riding fun. These bikes are great for exciting everyday trips and won't break the bank.
EM's bikes have fancy parts and tech that make them quiet when you ride. That's why they're one of India's top electric bike brands.
EMotorad's electric bikes are relatively inexpensive, which is a big plus. They have a Pedal Assist feature that gives riders more control and a fun riding experience that fits what they like.
Regarding cost, EMotarad e-bikes start at 30,000 rupees and can go up to lacs on their website.
5. Ninety-One Cycles
Ninety-One Cycles is a great brand because of the people who started it. They worked hard to make excellent bikes that they sell all over the place.
They also make sure their bikes are made well. Ninety-One Cycles has many different bikes with excellent features that aren't too expensive. This makes them a perfect choice for people in India and other places.
I have a friend who got a bike from Ninety-One Cycles. He said they were accommodating and delivered his bike quickly. He also said it was easy to put together. He likes his new bike and thinks it's excellent in every way.
India is getting bigger and better every day. Many new companies are starting up, and Ninety-One Cycles is one of the best.
They make all their bikes in India, from the first design to the final product. They do everything with the help of people who live in India.
Ninety-One Cycles has been getting bigger and better by making more types of bikes for people of all ages. They keep adding new features, and their prices suit people in India.
6. Nexzu
Nexzu Mobility is a rising company in India making electric bikes. They make a variety of e-bikes that are designed to meet what customers want.
These e-bikes from Nexzu have unique parts and cool features like two batteries, a frame made of cold rolled steel, and a battery you can take out.
The two batteries let the Nexzu e-bike go up to 100 km on one charge. Nexzu e-bikes also have two disc brakes for safe stopping and a front suspension for a smooth ride, and they can even be good for your health.
Nexzu e-bikes have a unique system that helps you pedal. This lets riders change how hard their ride is. They make two types of e-bikes: for everyday rides and for carrying stuff.
These e-bikes have advanced features, strong frames, and new designs, which can benefit your health. So, Nexzu e-bikes are an excellent choice for those who want to help the planet, get around quickly, and save money.
Nexzu e-bikes cost between 30,000 and 50,000 INR (according to Nexzu.in).
Advantages of these Electric Bicycles Brands in India
Electric Bikes, also known as e-bikes, are becoming very popular in India. People like them because they're good for the planet, cheap to use, and good for your health. Plus, they're easy to ride and don't take up much space. They're perfect for India.
Here are reasons why e-bikes are great:
Cost-Effective Travel
E-bikes are less expensive than cars or petrol scooters.
They consume less electricity and require fewer repairs.
An e-bike is a cost-effective way to travel.
Health Benefits
Riding an e-bike is an enjoyable way to exercise.
It benefits your heart, helps build strong legs, and aids in weight loss.
E-bikes can also help reduce stress levels.
Environmentally Friendly
E-bikes don't emit harmful gases or pollutants.
They contribute to cleaner air quality.
This is particularly beneficial in places like India.
Easy Operation
E-bikes are straightforward to operate and aren't heavy.
If the motor power is 250w or below, a license isn't required.
Perfect for urban commuting.
Compact and Versatile
E-bikes are compact and don't take up much space.
They can be used for various purposes, such as commuting to work or leisurely rides.
Low Maintenance
E-bikes require minimal maintenance.
Unlike other vehicles, they don't need oil.
They are less prone to breakdowns, saving time and money on upkeep.
Electric bikes are an excellent choice for anyone looking for a convenient, cheap, and eco-friendly way to get around in India. Not only do they help you save money, but they also help the environment, make it easy to exercise, and are low-maintenance. So electric bikes should be on your list if you're looking for a new way to get around town!
Related: Electric Bicycles | Pros & Cons
Conclusion: 6 Best Electric Bicycle Brands in India
If you've been looking for the top electric bike brands in India, your search is over. We currently have electric bikes for long trips, cargo bikes for delivery, and folding electric bikes for short rides. All these bikes use a 250w hub motor.
So, don't wait any longer! Get one of these electric bikes from the companies mentioned above. You'll be helping our planet and saving money on getting around.
Frequently Asked Questions
Which are the top EV bike companies?
The top EV bike companies are Rad Power Bikes, Lectric eBikes, Ride1Up, and Aventon.
Which bicycles are best in India?
The best bicycles in India are Hero Mig Men's 26 Inches, EMotorad EMX Electric Cycle, and Leader Gladiator Gear Cycle.
What's the cheapest electric bike you can get in India?
The Hero Lectro Electric cycle is a great budget-friendly choice in India. It's packed with excellent features and is a favorite among many people in the country.
Is it a good idea to buy an electric bicycle in India?
Absolutely! Buying an electric bicycle is a smart move. Not only are they good for the environment, but they're also easy to use and can save you money over time.
How much does an electric bicycle cost in India?
Electric bicycles in India start at around 25,000 rupees. Brands like Hero Lectro and Motovolt offer many models at this price.
How much do Toutche Electric Bikes cost?
Toutche Electric Bikes, a top brand in India, have models priced between Rs 45,000 and Rs 60,000.
What is the top speed of an electric bike in India?
Top speed of electric bikes in India The fastest electric motorcycle in India is 150kmpr by Ultraviolette F77. On the other hand, the Ola S1 Pro has a top speed of 120 mph. However, the speed can vary depending on the type and model of the electric bike. For example, some electric bikes have a top speed of around 78kmph or even as low as 42kmph
Which is the best battery cycle?
Some of the best battery cycles are from brands like Aventon, Rad Power Bikes, and Ride1Up.
Which is the world's top 1 electric bike?
The top electric bike in the world is not explicitly mentioned, but Specialized and Aventon are noted as leading brands.
What is the most popular EV brand?
The most popular EV brand must be specified, but brands like Rad Power Bikes, Lectric eBikes, and Ride1Up are frequently mentioned.
Which is the world No 1 cycle brand in India?
The number one cycle brand in India is Hero Cycles, according to multiple sources like JavaTpoint, New Indian Express, and ItsBest10. Hero Cycles has been recognized as a top-selling and famous brand in the country.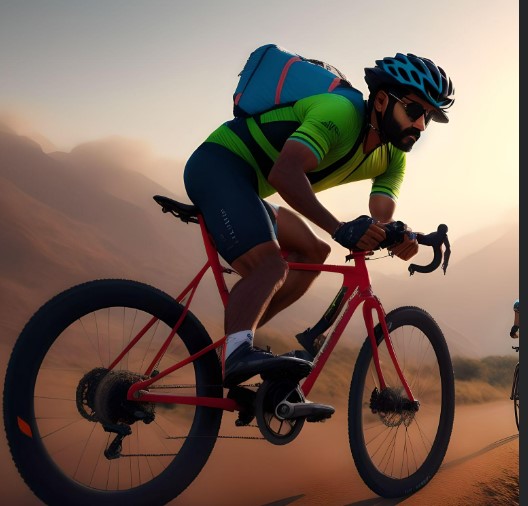 A passionate cyclist with an unwavering love for the open road and founder of topbikesguide.com . Energetic and dedicated, this enthusiast embraces the thrill of speed and the freedom of two wheels.