The idea of an electric bicycle might be unfamiliar to many in India. Are you among those seeking an electric cycle for less than 10000 in the country?
If that's the case, you've found the right place. This blog post will provide an understanding of what an electric cycle is, its various models, unique features, and the advantages and disadvantages of e-bicycles in India. We'll also delve into why electric bicycles carry a hefty price tag and how to transform a regular bike into an electric variant.
Can You Find Best Electric Cycle Under 10000 in India?
Unfortunately, finding a new electric cycle under 10000 rupees in India is not feasible. The cost of the motor and battery alone amounts to roughly 15k, and a single-speed bicycle typically costs around 7000 rupees. Consequently, no brand currently provides an electric bicycle within the 10000 rupee range.
Be wary if you come across any brand, website or store offering an electric bicycle for around 10k. Double-check the authenticity to avoid potential scams and wasting your money.
Observing a rising demand for electric bicycles under 10000 in India, along with numerous ads and websites claiming to offer such deals, I felt compelled to write this article to prevent potential deception.
So, what should you do if you encounter websites selling electric cycles for around 10000 INR?
Steer clear of these offers. They are likely fraudulent schemes designed to cheat unsuspecting consumers. These sites typically don't provide cash on delivery options, only accepting online payments. After payment, you may be barred from their site with no means to contact them or request a refund. And rest assured, the promised bicycle won't be delivered either.
Remember, "Your financial information could end up in the hands of illegal websites, making you susceptible to financial fraud." So, think twice!
Being aware that it's improbable for anyone to sell an electric bicycle for around 15000, I scrutinized these websites and found them to be fraudulent. Their aim is to exploit the uninformed public through their deceptive ads.
Thus, remain vigilant and avoid these traps to protect your hard-earned money from being wasted.
To summarize, no one can offer an electric cycle for around 10000 or 15000 INR. Let's delve into why this is the case. Firstly, it's crucial to understand:
Electric Bicycle: Its Varieties and Price Spectrum
An electric bicycle, also known as an e-cycle, is a revolutionary version of the traditional bicycle. It's loaded with advanced features including an electric motor, battery, sensors, cycle computer, e-brakes, pedal assist attributes, and a light. These components make pedalling effortless as the motor propels the wheels.
In India, electric bikes can be categorized into two main types:
Pedelec or Pedal Assist Electric Bicycle (Throttle-Free)
This variant of the electric bicycle employs only a pedal assist feature, which aids in pedalling without offering a throttle mode. Hence, it's often referred to as a pedelec or pedal assist bicycle. When you start pedalling, the motor kicks in to provide assistance.
A pedelec electric bicycle can reach a maximum speed of 25km/h, and riding it doesn't require a driving license. After extensive research, it's determined that the price range for a pedal-assist electric cycle in India starts from 25000 rupees and can go up to 50000.
Therefore, it's safe to say that finding an electric bike or bicycle around 10000 in India is unlikely. Beware of fraudulent websites that claim otherwise and prey on unsuspecting consumers.
Electric Bicycle with Pedal Assist and Throttle Mode
This is the second category of electric bikes, equipped with both pedal assist and throttle mode. This means you can ride this bicycle using the pedal assist mode or switch to the throttle mode when you prefer not to pedal. This type also has a maximum speed limit of 25kmph and doesn't necessitate a driving license.
The cost of an electric bicycle with throttle mode begins at 35000 rupees and can escalate to lacs. The price varies based on several factors such as the battery's voltage, capacity, brand, the motor's type, power, wattage, and the e-cycle's manufacturer.
Why Electric Bicycles Are Expensive In India?
Electric bicycles, a type of cycle equipped with various components like a motor (front hub, rear hub, or mid-drive), lithium-ion battery, throttle, sensors, and other electric internal parts, are becoming increasingly popular in India. However, these parts are essential to the function of an electric bike and come at a considerable cost.
The production cost of an electric bicycle in India ranges from 20000 to 25000 rupees for a base model, inclusive of all spare part costs, marketing expenses, and other hidden charges. It's quite straightforward – the higher the manufacturing cost, the steeper the selling price in the market.
The high manufacturing cost of an electric cycle in India is a significant factor contributing to their expensive price tag. This cost can fluctuate based on various factors, including the manufacturer, the voltage and capacity of the li-ion battery, the wattage of the motor, and the overall quality of the bicycle.
If your budget is tight, don't worry! You can change your normal bike into an electric one. All you need is a special kit and a battery to make your bike electric. Here's how to do it:
How To Transform a Regular Bike Into An Electric Variant
If your bicycle is in nice shape, you can turn it into an electric cycle. You don't have to buy a new one! To do this, you need about 15000 rupees. This money is for a top-notch kit to change your bike and an ebike battery with a charger. Here's the tutorial to help you with a step-by-step guide.
Read Also: Top 6 Best Road Bikes For Beginners
Our Top 5 Electric Bicycles Recommendations
Based on extensive research and expert reviews, here are our top 5 electric bicycle recommendations for 2023:
Hero Lectro C6E 700C
The HERO LECTRO C6E is an awesome e-bike that is both powerful and eco-friendly. It's my favorite among the Top 5 e-bikes because of its special features and easy-to-use design.
It has a strong Rear Hub Motor – a High Torque 250W BLDC motor, which is great for everyday rides. It's quiet and durable, and it comes with a 2-year warranty for extra assurance.
The e-bike has a really good battery called the Integrated Battery, which is certified to be safe and reliable. The Lithium-Ion battery has a capacity of 5.8 Ah and also comes with a 2-year warranty.
It has a Smart LED Display with four Riding Modes, so you can easily choose how you want to ride.
In Throttle mode, you can go as fast as 25 kilometers per hour. Pedalec mode gives you up to 90% electric power help. Cruise mode lets you ride at a steady 6 kilometers per hour using the battery, and Pedal mode lets you use your own pedaling. It's simple to switch between these modes for your comfort.
For safety and control, the HERO LECTRO C6E has a strong 6061 Alloy frame, Anti Skid Pedals, Dual discs, and 7-speed gears. It's also good for the environment, costing only 7 paise/Km to ride and producing zero carbon emissions.
EMotorad EMX Electric Cycle
Introducing the EMX, a special e-bike in India that's perfect for both city commutes and trail rides. It's different from others because it has two suspensions that make your rides smooth and comfortable. The bike runs with the help of a strong Bafang 250W 36V motor at the back and has two disc brakes for safety.
The EMX is built with a tough yet lightweight 18″ Aluminium Alloy 6061 frame, which has a lifetime warranty. It can handle dusty and wet weather too, so you can ride it in any conditions. The big 27.5-inch wheels ensure a comfy ride, and it has 21 gears that you can easily shift using your thumb.
What's really cool about this e-bike is its power source: a 36V 10.4 Ah Lithium-Ion battery. With this battery, you can go up to 50+ KM on pedal assist mode and 35+ KM on throttle mode with just one charge, which saves money on fuel.
The EMX also has a special LCD display with five modes for your ride: Pedal Assist, Full Throttle, Cruise mode, Walk Mode, and Mechanical Mode. You can pick the best mode that suits how you want to ride!
EMotorad Doodle v2 Foldable Electric Cycle
The EMotorad Doodle v2 Foldable Electric Cycle is an awesome choice for an e-bike. It can go as fast as 25km/hr and is lightweight at just 28.3kg, so it's fast and comfy. The bike has special brakes for safety and a removable battery that can help you pedal for over 35km or use the throttle for more than 30km.
The bike is tough and can handle dust and water, and it has a cool M5 LCD display. It also has 7 gears and big fat tires for stability. I got mine earlier than expected when I ordered it on 23rd March 2023.
The good things about it are that it's easy to put together, the pedal-assist is really useful, it starts fast, and the battery charges when you go downhill. The best part is that you can fold it up and easily put it in your car trunk. And if you're in Delhi, you might get a Rs. 15000 discount from local dealers.
Related: Things To Remember When Cycling In India
NINETY ONE Enigma 700C
This electric bike is perfect for your daily trips. It has a strong motor and a battery that lasts long. The motor is a powerful BLDC 36V/250W,40 Nm type. The battery is a Li-Ion 36V, 6.3Ah Panasonic cell. Both come with a 2-year warranty.
You can ride this bike in four different modes. You can see these modes and how much battery you have left on an easy-to-read LED display. This bike also has great safety features. It has a frame made of hi-tensile carbon steel that comes with a lifetime warranty. It also has dual disc E-brakes. These brakes make sure you stop without skidding.
You can lock this bike with an electronic key. This bike even comes with a free Wynd Fitness Tracking App. You can use this app to track and improve your rides. When you buy this bike, you get the bike, a charger, and a tool kit. The bike is already 85% put together when you get it. So, it's easy to finish putting it together and start riding!
I got this last month and I gotta tell you this bike is a great buy in its price range. It stands out with a bigger Panasonic battery, dual electric disc brakes, 5 levels of pedal assist, and an ignition key lock – features not commonly found in this category. If your daily commute is around 30-40km, mainly in the city, and you care about brands, this electric cycle is definitely worth considering.
EMotorad TRex Electric Bicycle
A great e-bike that's perfect for every adventure. This e-bike has a strong 250W 36V motor. It's fast, reaching speeds up to 25 KM/HR. Going uphill or commuting daily? No problem!
The TRex offers five ways to ride. A clear 3-inch LCD screen lets you pick the one that's right for you. Choose from PAS, Full Throttle, Cruise mode, Walk Mode, or Mechanical Mode.
The bike's top-notch Lithium Ion battery is impressive. On PEDELEC MODE, you can go up to 45+ KM per charge. On THROTTLE MODE, you can reach 35+ KM. And it hardly costs anything to run!
This e-bike also has high-quality parts. It's made with a light yet strong Aluminium 6061 Frame, which comes with a lifetime warranty. The bike's rims are tough and its Front SUSPENSION Fork is super strong. It has safe DUAL DISC brakes, a bright LED Light, and a loud HORN. Its 27.5 Inches x 2.0 Inches Nylon MTB Tires grip all terrains well.
Also Read: Best 12 Hercules Gear Cycles In India
Akhil(one of our team members) got his new e-bike few days back and it came early! here's what he said
Opening the box was fun and everything inside was neat and tidy. The bike was easy to put together, but the seat and mudguard were a little tricky. When I first rode the bike, it felt like I was flying! I suggest you ride it in an open space before taking it on busy roads. This bike is so cool, I keep finding reasons to go out and ride again!
The Bottom Line
It's important to know that you can't find a brand new electric bike for less than 10,000 rupees in India. So, if you see websites or ads saying they have one for that price, it's not true. Be careful and don't believe them.
If you really want an electric bike, there are two ways to get one. You can buy a new one from a trustworthy online shopping website. Or, you can change your normal bike into an electric one.
FAQs
Which is the best Hero electric cycle?
According to multiple sources, the Hero Lectro C5X and Hero Lectro H3 are among the best Hero electric cycles available. The C5X is particularly noted for its removable battery, while the H3 is praised as a great hybrid electric cycle.
Which cycle is good for daily use?
For daily use, the Hero Lectro C4+ and C7 are excellent choices. They are designed specifically for city commuting and city tripping, making them perfect for everyday rides.
Which is better, an electric cycle or a gear cycle?
Both electric cycles and gear cycles have their advantages. Electric cycles, like those from Hero Lectro, are great for longer commutes as they require less effort, thanks to their motor assistance. Gear cycles, on the other hand, can provide a more active ride and may be preferred by those looking for a workout.
What is the cost of an electric cycle?
The cost of an electric cycle can vary greatly depending on the model and features. For instance, Hero Lectro cycles range in price from Rs 28,499 for the H3 model to Rs 54,999 for the F6i model. Always check with the manufacturer or retailer for the most accurate and current pricing.
Read More: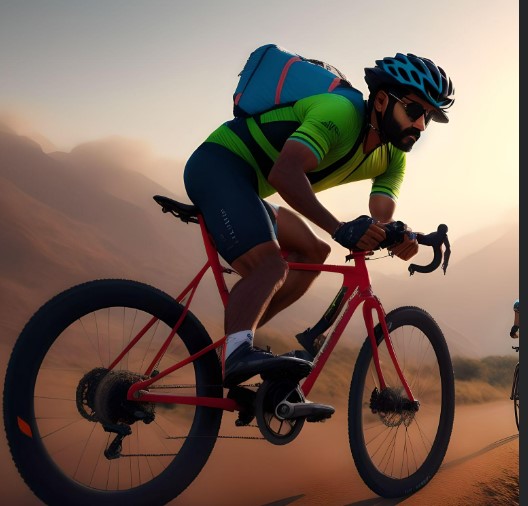 A passionate cyclist with an unwavering love for the open road and founder of topbikesguide.com . Energetic and dedicated, this enthusiast embraces the thrill of speed and the freedom of two wheels.