Before shopping, knowing how much money you want to spend is usually smart. That's why I've made a list of the top bikes in India that cost less than 20,000 and are available online. This price range is decent if you're searching for a good beginner bike in India.
Here's what I considered when making this list:
Cost: The bike should be priced at less than Rs. 20,000.
Ride Experience: The ride should be smooth.
Gears: The bike should have quality gears for easy riding on different terrains.
Frame: The frame of the bike should be sturdy and durable.
Brakes: The brakes should be efficient and reliable.
If you want to read only some of the list, pick the Montra Trance Pro. This bike is a great bargain. It's surprising how good the ride and build quality are for the price (less than 20,000 INR).
Top Bicycles for Less Than 20000
1. Montra Trance
As I mentioned at the start, this is the top bike in India for less than 20000 right now. It's a hybrid type. So, it's flexible and works on almost any ground. You can ride it to your job on smooth roads during the week and take it on an off-road adventure on the weekend.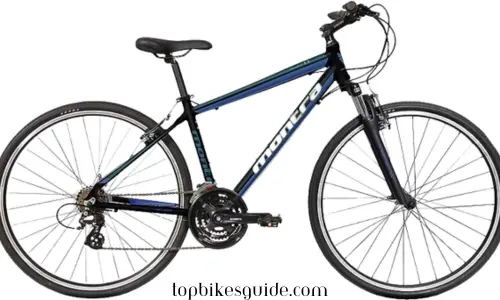 The bike is sturdy and well-made. The ride feels great. You can use it for fun rides in the park or for getting to work or school every day.
Main Attributes:
The bike's structure is well-made with light steel.
It has 21 speeds, made by Shimano.
You change gears with a thumb/fire shifter.
The tires are 26 inches big.
The wheel structure is double-strengthened metal.
Both front and back tires use regular wire brakes.
There's a suspension in the front.
It's easy to ride on somewhat rough roads.
The handlebar is in BMX style.
Related; Best Single Speed Cycles Under 10000
2. Hercules NFS Roadeo
This bike is perfect for teens or those who feel young inside :). It has bright and colorful stickers. You'll stand out on the road.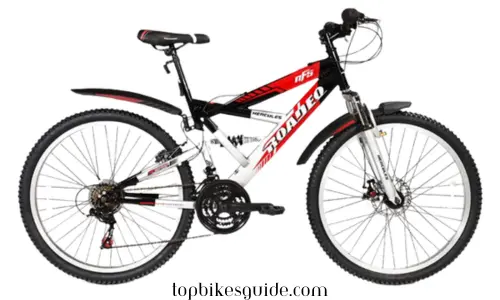 But this bike isn't just about looks. It's built to last and feels strong when you ride it. The great thing about Hercules bikes is that they're easily serviced. You can find shops that work on this brand without a problem. The service and parts cost less than some less-known or overseas brands.
Main Attributes:
The bike's frame is made from light steel.
The rear wheel uses a disc brake, while the front has a regular wire brake.
It features a decent front suspension and a BMX-style handlebar.
The tire size is 26 inches, and the rim is strengthened with double-reinforced alloy.
Compared to Montra Trance, this bike has fewer gears – 18 in total but uses the same thumb shifters.
Shimano made the front gear changer, but the rear is from a different maker.
The bike comes equipped with mudguards.
Also Read: Top 6 Best Road Bikes For Beginners
3. Cosmic Trium
Cosmic Trium is a top-notch bike from a brand that could be more famous in India. Despite this, it's one of the best-selling bikes in the country because it offers great value for your money. It's one of the best gear bikes in India for less than 20,000.
The bike's value mostly comes from its high-quality parts. But some of the extras it comes with could be better. They should stop including these extras and focus on making great bikes.
If you get a broken water bottle, don't worry. What matters most when buying a bike is how well it's built. You shouldn't have to spend time fixing it, and this bike meets that standard. So, if you like it, don't let the extras stop you (you can always buy better ones later).
Main Attributes:
The bike's structure is made from light steel.
It features 21 gears with Shimano fire shifters. Shimano makes both the front and back gear changers (Note: Amazon and Flipkart may have different models, so check the product page for the exact product code).
The bike includes a front suspension.
The tire size is 28 inches.
The back wheel uses a disc brake, and the front has a normal wire brake.
Extras like a bottle holder, water bottle, lock, and front and back lights for the bike are included.
4. Montra Helicon Disc
This bike was also on our list of top bikes in India. Like I've said before, this bike also looks tough and rides tough. I like how it handles it. It's built strong and feels sturdy, even on rough roads.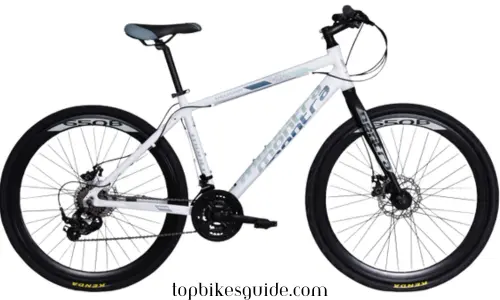 The bike's all-black color makes it even more appealing. Its tires are smooth enough to give you a speedy ride and stick to the road well. It's one of the best mixed-use bikes you can get in India.
Main Attributes:
The bike has only an alloy frame (6061 aluminum).
Alloy frames are typically lighter and easier to maintain than steel frames.
Both front and rear wheels are equipped with disc brakes.
It has 21 Shimano gears.
The bike uses 27.5-inch Kenda tires.
The bike's fork is rigid, meaning it has no suspension.
5. Cosmic Voyager
This is the only easy-ride bike on my list. Easy-ride bikes are usually for fun rides. They're only made for short trips. The tall handlebars let you sit up straight when you ride. These bikes are good for relaxed rides or workouts.
The look of these bikes is very smooth and up-to-date. The bike has mudflaps that have both good and bad points. They're made of plastic, so they're cheap and light. But they can break easily if there's an accident.
Main Attributes:
The bike's frame is made of steel.
It's heavier than other bikes, which is good for workouts.
It has 21 gears with Shimano shifters.
Both the front and rear wheels have disk brakes.
The height of the seat and handlebars can be adjusted.
It has zoom suspension in the front and steel suspension at the back.
The suspensions make riding on most surfaces comfortable.
What should you keep in mind when purchasing a bike in India?
Always confirm the bike frame size on the product page before ordering.
Select a frame size that matches your height.
If you need help with the size, visit a local bike shop and try various sizes.
Take note of the wheel size; 26-inch tires are very common in India.
Replacement tires or tubes for this size can be found in almost any bike shop in India.
Consider getting a bike with no or minimal gears; it's lighter and more affordable.
You might need gears depending on your intended terrain (hills, bridges).
Pay attention to the brakes; opt for basic mechanical disc brakes.
These brakes perform well even in rainy weather, enhancing your safety.
Related: Best Hero Gear Cycles Under 10000 In India 2023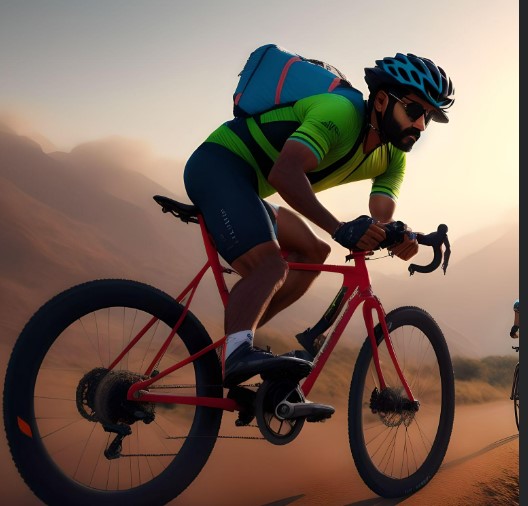 A passionate cyclist with an unwavering love for the open road and founder of topbikesguide.com . Energetic and dedicated, this enthusiast embraces the thrill of speed and the freedom of two wheels.