This article will provide a rundown of the top bikes for girls in India, catering to all ages. From the time they're a year old to their teenage years, this guide has got them covered. It includes only the best items in each category, with their prices.
While I don't necessarily subscribe to the "Pink for Girls" notion, I realize that many young girls prefer pink or variations of it (having grown up with a younger sister, I can attest to this). Therefore, this list includes both pink and neutral-colored options.
Also, whichever product you buy, don't forget to buy appropriate safety gear for your kid. It does not matter if your kid cannot ride a bicycle or is too slow to get hurt. What is more important is that you make them learn to take proper safety precautions as they start.
Leading Bicycles for Girls in India
Bike Options for Little Girls Between 1 and 3 Years Old:
Two kinds of bikes are available for your tiny tot girl.
The first one is the well-liked tricycle. The other choice is a balance bike. Your little girl might take some time to warm up to the balance bike, but soon enough, you'll see her zooming around the house on her new favorite toy.
Although I lean towards balance bikes, it's ultimately your decision to pick what suits your child best. I'll show you the top choices in both these categories.
1. R for Rabbit Tiny Toes Sportz Tricycle:
Considering its cost, this is the top tricycle you can get in India.
The R for Rabbit Tricycle meets En 71 (European Standards) safety rules. It includes a safety bar that your child can hold on to.
If you don't own a stroller or your child isn't fond of being confined in one, this tricycle could be just right for you.
Main Things:
Has a collapsible shade to shield your child from the sun
Padded seats for added coziness
Two-point safety belt with an extra bar in front for added safety
Steering handle with direction control. This lets the parents push and steer the tricycle in a specific direction without the child needing to pedal
Storage bin included at the rear
The foot support can be tucked away when not needed
Read Also: Top 6 Best Road Bikes For Beginners 2023
2.BrilRider Balance Bike for Girls
A balance bike can help children feel more self-reliant and sure of themselves. It's a great tool to introduce cycling to them at a young age.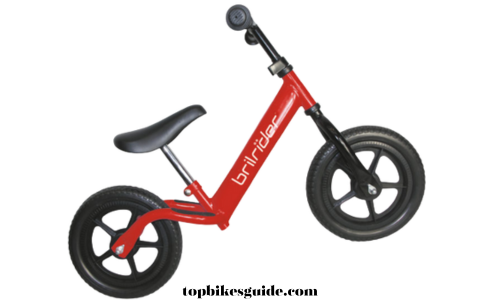 For parents, it's a relief because there's less need to chase after their kids while they're learning to ride. Since they've already mastered balancing on a bike, they can start pedaling smoothly in just a few days.
Main Things:
Seat and handlebar that can be adjusted for comfort
Free parts replacement if there's a manufacturing issue within the first 6 months
Top Bike Choice for Girls from 2/3 to 5 Years Old
1. Tiny Toes Jazz 14T from R for Rabbit
If your little girl is tall enough, she can begin to use this bike when she's around 2 or 3 years old. Based on her height, this bike should be good for her until she's about 5.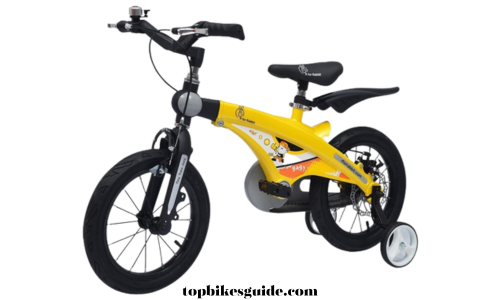 I'm a big fan of R for Rabbit items. They are well-crafted and safe for children. They cost a bit more than other brands, but I suggest going for this brand if you can stretch your budget.
Main Things:
The item is ISO 8098 safety certified in India.
The bike's frame is made from a light but strong metal called an alloy.
The Tiny Toes Jazz includes a chain cover, safe handgrips, and extra wheels for learning.
The bike has a disc brake on the back wheel.
It uses 14-inch tires, which are ideal for a child aged 2/3 to 5 years.
2.BSA Champ Ringo 12T
If a bike with 14-inch tires seems too big for your little girl, consider the BSA Champ Ringo. It has smaller 12-inch wheels.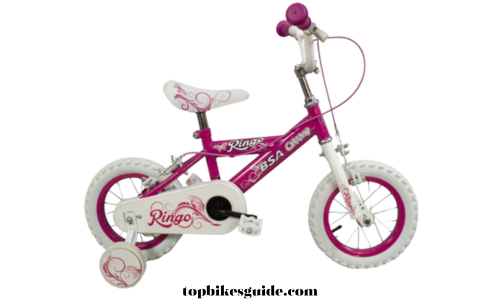 While this bike has no special features like the previous one, it's a solid basic bike. Its pink and white colors are usually a hit with young girls.
Bicycles Suitable for Girls Aged 5 to 10 Years
1. Disney Princess 16T from Hero
This bike is a great choice for girls about 5 years old. Hero Cycles is a famous company that makes high-quality items.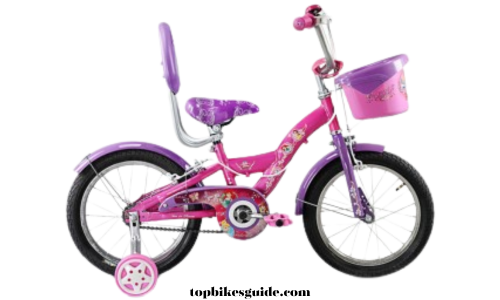 This bike has many cool features. It has a place on the back to carry things and a basket on the front. The bike also has pretty stickers with Disney characters and lovely colors.
The only downside of this product is that it costs a bit more. This might be because it's linked to Disney, and they must pay a fee. But if your little girl loves Disney princesses, this is the item for you.
2. R for Rabbit Tiny Toes Jazz 16T
Oh, it's R for Rabbit once more!
This bike may seem like the one we talked about before. But it's not the same.
The previous bike had 14-inch wheels and was perfect for children from 3 to 5 years old. On the other hand, this model has 16-inch wheels and is great for kids aged 5 to 7 years old.
3. Firefox Alfa 20T
If your kid is taller or older, consider getting a bike with 20-inch wheels. This bike should be good for them until about 10 to 12. Then, you can get them a bigger bike that fits their size.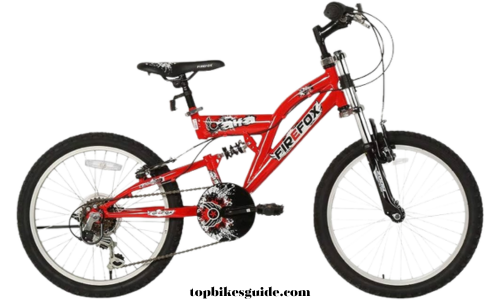 This bike is from the Firefox brand. It costs a little more, but if you want your kids to play outside more, you must get things they like and have fun with.
Main Things:
Steel Body
Full suspension – front and back shock absorbers included
6-speed Shimano gear – easy to change with a grip shifter
4. Firefox Destiny 20T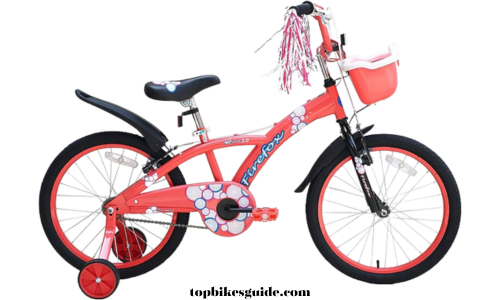 This bike from Firefox has only one speed. It also has a stiff frame, not like the model before. Because of these two big changes, the cost of this bike is less than the Firefox Alfa above.
Related: Hero Gear Cycles Under 10000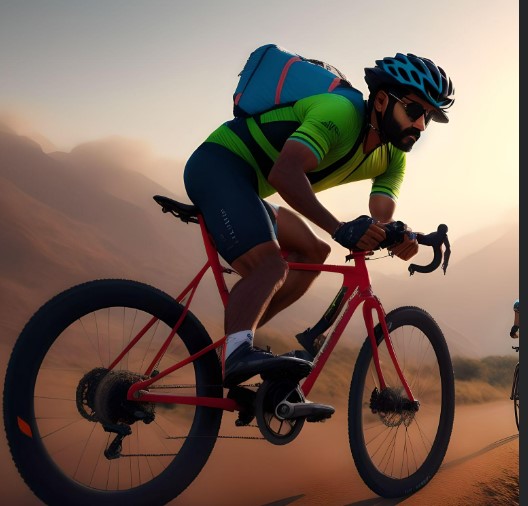 A passionate cyclist with an unwavering love for the open road and founder of topbikesguide.com . Energetic and dedicated, this enthusiast embraces the thrill of speed and the freedom of two wheels.