Many folks are starting to bike for fun, see nature, to work out, or skip heavy traffic. A road bike could be useful if you want to speed up your biking.
If you're new to biking, it's smart, to begin with a reasonable basic road bike. Picking a starter road bike can feel tough because you need one that's flexible, comfy, and doesn't break the bank.
Here's what to look for when choosing a beginner's road bike.
Bike Shape
The first thing to think about is the shape of the bike. You need a road bike that lets you sit comfortably, especially if you're new to biking.
A good beginner's road bike should be designed for long rides and have a higher handlebar and a longer space between the wheels than racing bikes.
If you can, pick a bike with a carbon fork. Carbon is lighter than steel or aluminum and is better at soaking up bumps, making your ride smoother.
Cost
Only use some of your money on your first bike. This won't be your last bike; you might pick the wrong one first. It's better to make a cheap mistake than a costly one.
Also, when you start biking, you'll need to get important things like lights for your bike, holders for water bottles, water bottles, shirts and shorts for biking, and maybe special shoes for biking.
You should be able to find a beginner's road bike for around $500 to $1,200.
Parts of the Bike
The bike's "groupset" is a term for all the parts that make the bike move. This includes things like the gear shifters, the derailleur (which moves the chain between gears), the crankset (the part with the pedals), the chain, and the cassette (the set of gears at the back).
For new riders, good groupsets to start with are the Shimano Claris and Sora. They have 8 or 9 gears in the back and 2 in the front. These are great for beginners because they're easy to use and offer many gear choices for climbing hills or going fast on flat ground.
Brakes are also part of the groupset. Most bikes for beginners use rim brakes to save money. Disc brakes don't give you more stopping power at this price point, but they let you use wider tires.
If you want hydraulic disc brakes, which feel better than rim brakes, you'll need to get a bike with a more expensive groupset like the Shimano Tiagra.
Some cheaper bikes come with a Microshift groupset. There are better options for the price, like Sensah or LTWOO, but we don't suggest buying a separate group set at this price level.
Bike Size
Getting the right size bike is very important. The best bike fits your height and inseam (the distance from your crotch to the floor). If the bike is too big, you could hurt yourself; if it's too small, you won't be comfortable.
Good road bikes usually come in five or more sizes. The more sizes a bike comes in, the better your chance of finding one that fits you.
Some bikes are made specifically for women, with a lower stand-over height and shorter reach. But most bikes are made for men and women, and you can adjust the fit by changing the stem and handlebar.
The best way to find out if a bike is right for you is to ride it. You can visit a bike shop near you and ask if you can try some bikes.
Finding a Bike Near
These days, finding a lot of work at local bike shops can take a lot of work. But the best way to get a bike is to go into a good bike shop and buy one there. That way, you can try out the bike, get help picking the right size and type, and get expert advice on what else you need.
Taking a bike back or swapping it if something is wrong is also easier. And if something breaks on your bike, getting it fixed is quicker.
You could save money buying a bike online and have more models to pick from, but you'll have to put the bike together yourself. And if something goes wrong, you might have to fix it yourself.
Other Things to Think About
When buying a nice carbon bike, there are other things to consider, like the wheels, seat, stem (the part that connects the handlebars to the bike), tires, and handlebars. Some people also care about how heavy the bike is and how much wind resistance it has.
For beginner's bikes, these things aren't as important. These bikes' smaller parts and wheels are basic, so there's no big difference between brands.
Entry-Level Road Bikes for Beginners
1. Triban RC120
The Triban RC120 features a light aluminum structure designed to keep the rider upright and reduce stress on the lower back.
It comes with a 2×8 Microshift gear system and mechanical disc brakes. While there's no big difference between these brakes and rim brakes, disc brake wheels are becoming more popular if you consider a wheel upgrade later.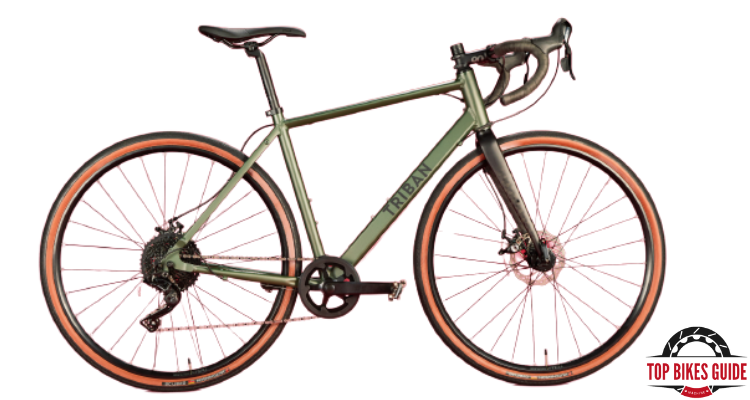 Priced at $700, the Triban RC120 is one of the most affordable options for beginners in road biking. Don't let the low-cost fool you – this bike is outstanding. It provides everything a new rider could need, and the Triban brand holds a solid reputation.
Pros:
Easy on the pocket
Comfy design
Spots to attach mudguards
Cons:
Lacks Shimano gear system (though this is typical for the price)
Related: Cycles Under 5000 In India 2023
2. Trek Domane AL 2 Disc
When you first look at the Trek Domane AL 2, it may seem too expensive compared to other bikes with the same parts. But it has disc brakes, which explains the higher price. The Domane AL 2 is one of the only beginner bikes with Shimano Claris with disc brakes. 
It also has many spots for attaching things and plenty of space for tires, making it a real all-terrain bike.
Pros:
Places to attach fenders, racks, and other items on the top tube
The disc brake model has 35mm space for tires, which is great for riding on gravel. There's also a cheaper version with rim brakes if you don't need the extra tire space.
Cons:
It could be costly if you don't need the disc brake.
3. Specialized Allez
The Specialized Allez offers improved control, a more comfortable ride, and is lighter than similar bikes. It has a Shimano Claris 2×8 gear system and Tektro rim brakes, making it an excellent pick for beginners.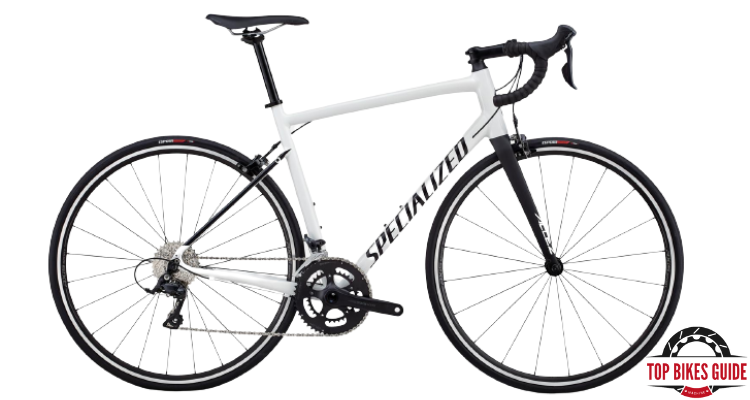 This bike costs just under $1000, which is about the same as the Giant Contend 3. Both are solid choices.
Pros:
It's simple to locate local Specialized dealers
There are spots to attach mudguards
The lower seat stays have a trendy look
Cons:
The non-Shimano gear set might not switch as smoothly as desired
Read Also: Top 13 Best Single Speed Cycles Under 10000 In India 2023
4. Polygon Strattos S2
The Polygon Strattos S2 is a light bike designed for roads. It's made with an alloy body and a carbon fork. Its design is meant for racing, soay be hard for beginners, not unfamiliar with bikes. But it's good for competitive people who want to use fast bikes early.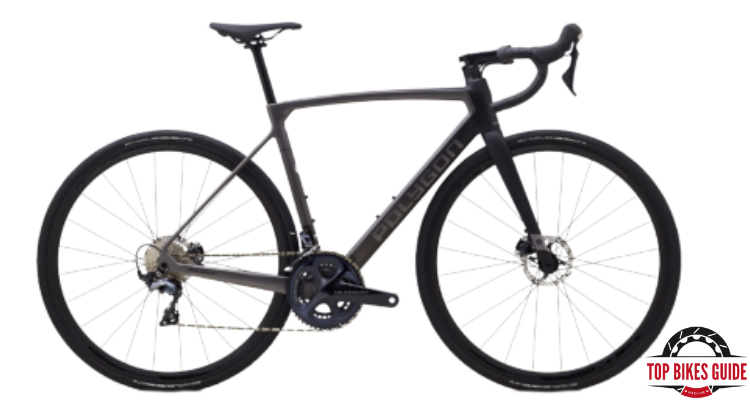 The Strattos S2 comes with a Shimano Claris 2×8 priced at $700. This price is much less than Specialized and Giant's offer, making it the best affordable beginner road bike available now.
Pros:
Worth the cost
Racing design, which is rare for bikes at this price range
Neatly welded
Cons:
The design might be too advanced for complete beginners
Not many sellers in Western regions
Comes only in 4 sizes
5. Giant Contend 3
The Giant Contend 3 is a starter endurance bike made of aluminum from the largest bicycle company globally. It's built to help beginners smoothly transition from smooth streets to uneven country roads, ensuring they feel secure and confident.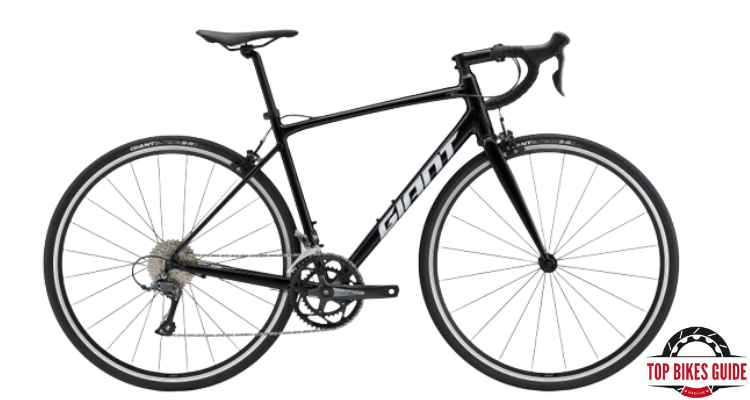 The frame of the Giant Contend 3 is crafted from 6061 alloys, making the bike lighter than others in its price range.
Equipped with the Shimano Claris gear system by default, the Giant Contend 3 also features Tektro brakes and an FSA crankset. Its price is just under $1000. Regarding road bikes, the Giant Contend 3 could be one of the best values for your money.
Pros:
D-shaped seatpost might be cozier than usual round posts (but you can't replace it)
Can fit larger tires up to 30mm, compared to the typical 28mm on a road bike
Cons:
The uncommon size of the OverDrive steerer might make it tough to find replacement stems in the market.
6. Cannondale CAAD Optimo 4
The Cannondale CAAD Optimo 4 is another beginner's road bike designed for racing. It's not as intense as the Polygon Strattos, but the CAAD Optimo also has a lower front that helps the rider cut through the wind. It's a good choice if you're new to biking and think about racing in the future.
It comes with the Shimano Claris 2×8 set, costing just over $1000. It might be a better deal, but its special features set it apart from other bikes.
Pros:
Race design that's easy for beginners
More well-known than the Polygon, simpler to find in stores
The Vittoria Zaffiro tires are great for a bike at this cost
Cons:
The cables on the top tube are not hidden inside.
Related: Top 10 Most Expensive Cycles In India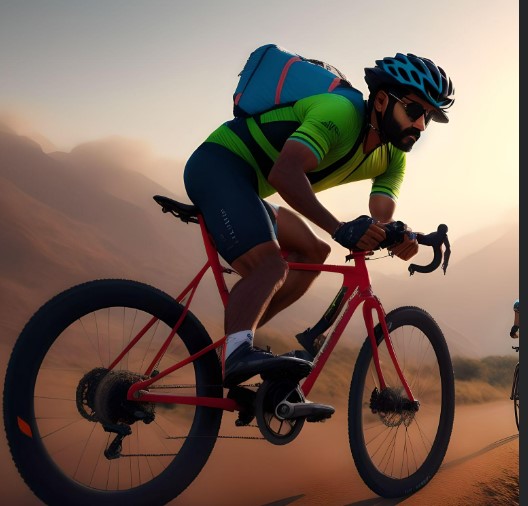 A passionate cyclist with an unwavering love for the open road and founder of topbikesguide.com . Energetic and dedicated, this enthusiast embraces the thrill of speed and the freedom of two wheels.