Bikes are a great way to get around that doesn't cost much and is suitable for the environment. But did you know? Some bikes in India cost more than motorbikes and even cars! That's right! We've discovered India's top 10 priciest bikes, which are more expensive than many motorbikes.
You might wonder about the most costly bike in India or if spending a lot on a bicycle is worth it. You should also know the good and bad points of having an expensive bike in India. If so, keep reading this blog post all the way through!
Top 10 Most Expensive Bicycles in India
The top 10 most expensive cycles in India are
Colnago C64 Disc
Factor Ostro VAM
Giant XTC Advanced SL 29 O
Trek Fuel EX 9.9×01
Lappierre Pulsium Ultimate
Trek Domane SL 7 eTap
Merida Big Nine 8000
Pinarello Grevil
Giant Trinity Advanced Pro 1
Giant Propel Advanced Pro 1 Disc
They all come in various price tags, but they are considered the most expensive bicycles in India in 2023.
Let's dive into them one by one.
Colnago C64 Disc
The Colnago C64 bike is like a dream come true for people who love cycling. It's a fancy bike from Italy that gives a smooth and robust ride. The makers of this bike spent over two years studying and improving it, making it even more amazing!
Even though it's the most costly bike in India, it gives you all you want. You don't have to give up anything because it's super comfy, easy to steer, and not heavy at all.
Before, it was hard to say which was the best road bike because there were so many good ones. Now, we know the answer – it's the C64. Once you buy it, you'll be happy.
The starting price of the C64 is 796000 rupees. But, the cost can go up to 1029000 rupees for different models. A company called Mastermind India brings these special Colnago bikes to our country.
Factor Ostro VAM
The Factor Ostro VAM is a racing bike as light as a feather. With a disc brake frame weighing only 780g, it feels like you're flying when you ride it. Thanks to its unique features, it's the lightest bike you can find.
This bike has everything to make people fall in love with it. It's super light and easy to use. Its design makes it easy for riders to switch from other bikes and gives you the comfort you need to win big races.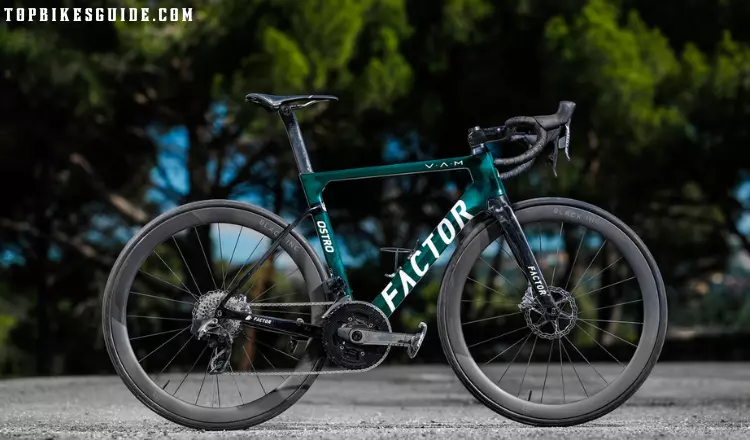 People who have used this bike say that it's comfy. The best part about the Ostro is that it can do the work of 3 cycles at once.
You can buy this expensive bike for a starting price of 749000 rupees. So don't wait any longer! Go and get it!
Read More: 6 Best Electric Cycle Brands In India
Giant XTC Advanced SL 29 O
The Giant XTC Advanced SL 29 O is a speedy bike for climbing hills. It's made to help you ride smoothly.
The most incredible mountain bike in India is super speedy and very light. It's the best among all the mountain bikes without a back suspension.
Some bike companies claim to have the most lightweight bikes, but sometimes it's different because the weight can vary based on the bike parts and extra things they add. But Giant bikes are always made with the rider's weight and comfort in mind.
This top-notch bike costs about 599,000 rupees and comes in an excellent carbon/metallic black color. You can buy it from their official website.
Trek Fuel EX 9.9×01
Trek has a fancy mountain bike called the Trek Fuel EX 9.9×01 that costs 558000 rupees in India. If you want an excellent mountain bike, this is the one to get! The Fuel EX9.9 has light parts that you can adjust quickly and exactly how you want. The knocking block's unique feature helps keep you steady when the road gets bumpy.
People who have ridden this bike say it handles tough spots well. It can take big bumps and gives you a smooth ride.
This bike has everything you need to start your adventure, so you won't have to give up anything. It comes in all sizes – small, medium, and large. The heaviest this bike can be is 136 kg, and the frame is the most costly part of it.
One cool thing about this bike is that it's good for the environment because it doesn't make noise. You can get this awesome bike for just 583499 rupees, so go ahead and make it yours!
Lapierre Pulsium Ultimate
Lapierre bikes have been a big hit ever since they came to India. You can get about 57 different Lapierre bike models in India, but the biggest star is the Lapierre Pulsium Ultimate.
This bike is super easy to ride and control and can even stop by itself. This bike is for you if you want to feel like a professional biker and be comfy.
This road bike is perfect for people who want to buy a bike and have a budget of around 560,000 to 570,000 rupees in India. So hop on and enjoy a smooth ride with this easy-to-handle bike!
Trek Domane SL 7 eTap
The Trek Domane SL 7 eTap is an excellent road bike that can make all your dreams come true.
It's the first bike ever to have a 12-speed cassette. It also has a special Sram force e-tap AXS power meter that helps you ride smoothly. Plus, it has a secret storage spot that makes riding even more fun!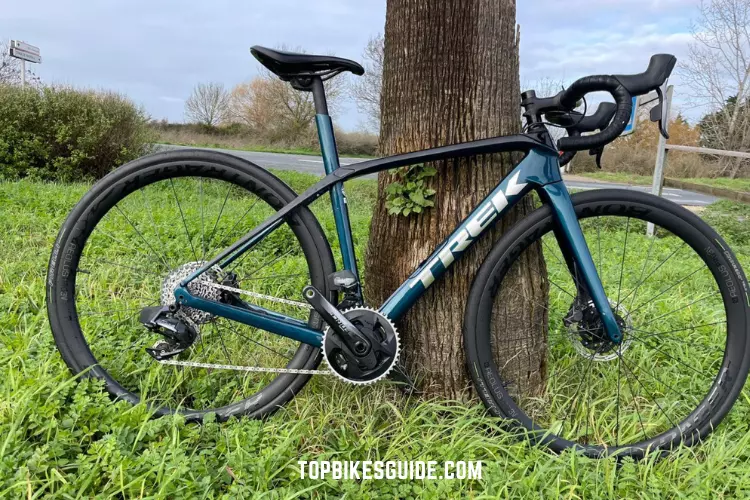 This bike has Front and Rear IsoSpeed, which helps you ride smoothly over bumps in the road.
In India, this bike costs about 533,000 rupees. It's perfect for people with a budget between 530,000 and 540,000 rupees. So if you love fast, smooth rides and enjoy long bike trips, this bike is right for you!
Merida Big Nine 8000
If you're hunting for the costliest mountain bike in India, check out the Merida Big Nine 8000. It's made from carbon and can hold up to 13.5 kg. You can get this bike in different sizes small, medium, large, and extra-large.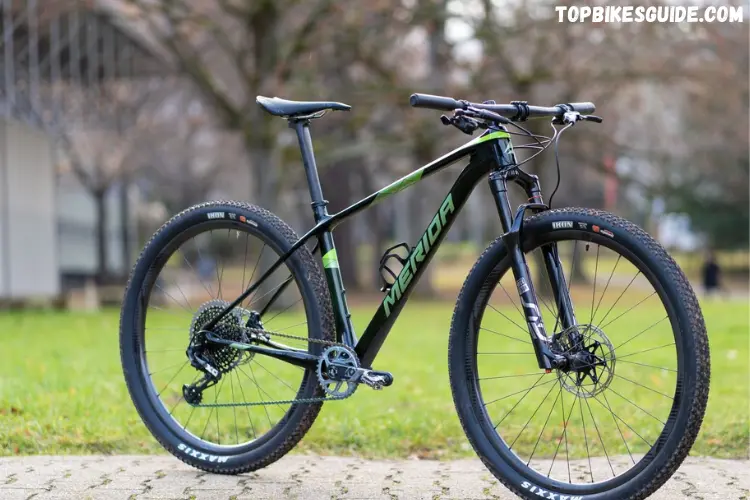 This bike has a unique feature that keeps the brakes quiet when the road is bumpy. Its gears work great for both easy and challenging hill climbs.
And if you're wondering where to buy this bike, you can get it straight from Merida. This top-notch bike costs INR 509990, and it's sure to make your rides comfy.
Pinarello Grevil
Get set for fun rides on smooth or bumpy paths with this bike. It's good at handling different types of roads, mainly gravel, and gives you a steady ride.
In India, Mastermind Bicycle Studio sells Pinarello bikes. These bikes are made so you can take them anywhere quickly, even more than a regular road bike.
Pinarello Grevil bikes cost 499000 rupees in India. So get ready for an exciting adventure with this bike!
You Might Like: Does Best Electric Cycle Under 10000 Really Exists
Giant Trinity Advanced Pro 1
The following fancy bicycle we're looking at is the Giant Trinity Advanced Pro 1. This bike is made for long triathlon races. It has a super strong frame that's built to last.
The Giant Trinity Advanced Pro 1 is made to be comfy for the rider and sturdy. It even has a storage box on the top tube and a water bottle on the down tube. These features help make this bike perform even better on the road.
Giant is good at making high-quality, affordable bikes. You can get this bike in small and medium sizes, and it comes in an excellent Rainbow black color. In India, you can buy this bike for just 479999 rupees.
Giant Propel Advanced Pro 1 Disc
The least pricey bike on our list is the Giant Propel Advanced Pro 1. Even though it's the cheapest, it's still part of the most costly bikes in India.
This bike has full disc-brake integration, which can help you feel more confident when you ride, even in bad weather.
This road bike also has a unique feature called a Vector Composite Seat post that can reduce drag. It's easy to adjust, and it's very light.
You can get the Giant Propel Advanced Pro 1 Disc for about 249,999 rupees; it comes in an excellent metallic black color. So get ready to zoom past all your friends with this stylish bike!
Investing Into an Expensive Bike Is Worth It?
Bikes that cost a lot of money are usually lighter and made from excellent stuff. They are very comfy and work well. But you only need to buy an expensive bike if you want to. It depends on your money, what you need the bike for, and other things you might like.
If you're starting to ride a bike more often, a cheaper bike might be OK. But a fancy bike could be worth the money if you want to race in big races or sports events. How good you are at biking is also something to consider when deciding if a pricey bike is right.
If you're new to biking or do it for fun, spending a lot of money on a fancy bike might not be the best idea. These fancy bikes are primarily for people who want to get good at biking and go fast.
Related: How Far Should a Beginner Cyclist Ride?
Pros & Cons of Expensive Bikes
Pros of Pricey Bikes:
Fancy bikes are made from solid and light parts for a super ride.
These top-notch bikes can help you do your best, especially on mountain trails.
The stuff used to make these costly bikes is good, which makes riders happy.
Many of these high-priced bikes are made from carbon fiber. This helps keep the bike light and steady.
All these bikes are light, making it easy for the rider to steer.
Cons of Costly Bikes:
A pricey bike won't make you go faster. That's up to you!
These bikes can cost a lot of money. They're not easy on the wallet.
It's tough to keep these bikes in good shape. And if you need new parts, they're also expensive.
These bikes are made for people who are good at racing. If that's not you, save money and get a different bike.
Expensive bikes might get stolen in India. You can't just leave them outside a shop or parking lot. Even regular bikes get stolen. To be safe, you should insure your motorcycle.
Where To Get These Expensive Bikes In India?
Many people interested in buying pricey bikes often wonder where they should go to find them. But now, there's no need to worry or be confused!
There are plenty of options for buying these high-end bicycles. You can buy from online websites or visit bike shops or cycle stores near you, whatever works best for you. Here are some places you might consider:
Dick's Sporting Goods: A well-known sports retailer that offers a range of bicycles, including some costly ones.
In The Know Cycling: An online store with a good selection of bikes for cycling enthusiasts.
Walmart: They offer a variety of bikes, including some high-priced models.
Giant Bicycles: This is the official site of a leading bike brand. They have mountain bikes, cruisers, and hybrids.
Trek Bikes: They offer road bikes for efficiency and speed.
Strictly Bicycles: This premier bike shop has great deals on top cycling brands.
Priority Bicycles: They offer low maintenance, rust-free belt drive bikes.
eBay: You can find many bikes for sale, including some expensive models.
Competitive Cyclist: One of the largest cycling retailers in the US.
Whether you buy online or in-store, choosing a bike that suits your needs and budget is essential.
Final Verdict: Top 10 Most Expensive Cycles in India
Bikes come in all sorts of prices. Some are cheap, and some are pricey. It all depends on what kind of bike you want. You can get a more affordable bike if you want to save money. But if you love bikes and need something special, you should buy a more expensive bike.
Lots of companies make pricey bikes now. They're made to give you the best ride ever. So if you like fancy bikes, look at the list above. It shows the most costly bikes you can get in India. These high-end bikes are light and easy to ride.
FAQs
What is the most expensive bicycle in India?
The most expensive bicycle in India is the Colnago C64 Disc. It is priced at an exorbitant Rs. 5,75,000 and offers a lightweight carbon frame with a disc-brake system for superior stopping power. The Colnago C64 Disc also features Shimano's latest Dura-Ace Di2 electronic shifting system, which ensures smooth gear shifts in any condition.
Which cycle is the most expensive?
The most expensive cycle is the 24K Gold Extreme Mountain Bike. This bike is made from 24K gold and encrusted with natural diamonds. It is a limited edition cycle with the highest quality components and craftsmanship. The price tag for this high-end bicycle is over Rs. 4 Crore, making it one of the most expensive bicycles in India.
Which is India's No one cycle brand?
Hero Cycles is India's No one cycle brand. It is one of the oldest and most trusted brands in India. They have been around since 1956 and are renowned for their quality cycles at reasonable prices.
What is the price of expensive cycles?
Expensive cycles can cost up to 10 lakh rupees. While they offer the best materials and components, these cycles are also incredibly durable and built to last. They have high-end features like carbon fiber frames, hydraulic disc brakes, and top-of-the-line drivetrains.
Which is the one crore bike in India?
The Ducati Superleggera V4 is a bike in India that costs 1.12 crore rupees. It is a limited edition bike with only 500 units being made worldwide. The Superleggera V4 has an aerodynamic carbon fiber frame equipped with the latest electronic components, including traction control, wheelie control, cornering ABS, and launch control.
Why are Colnago bikes that expensive?
Colnago Bikes are known as some of the best bikes in the world. They're good at making bikes that are easy to ride, comfortable, and full of new ideas. There are three types of Colnago bikes – ones made in Italy, ones made in Germany, and ones made in China. Right now, their top motorcycle is called the Colnago C64.
Are carbon fiber bikes heavy and durable?
Sure, bikes made of carbon fiber are super strong and light. All the bikes we're talking about here are made with this material. This makes them soft, challenging, and a bit pricey too.
Carbon fiber is a unique material used to make high-speed bikes and other parts for cycling. It's made from thin but very sturdy fibers.
In simpler terms, imagine carbon fiber like a super-strong, light string. When we weave lots of these strings together and set them in a complex type of glue called epoxy resin, we get a bike frame that's light as a feather but tough as nails!
Which is the top 1 richest bike?
The Neiman Marcus Limited Edition Fighter is the most costly motorcycle. It costs a massive $11 million! In India, that's about 91 crore rupees!
What is the price of the KTM brand cycle?
KTM Chicago Disc 271 bike is now available in India. The price of the KTM brand cycle is ₹63,000. Ninety-One Cycles is the only company in India that works with KTM bikes.
Why are cycles costly in India?
Bikes can be expensive in India because they use high-quality materials and advanced technology. Plus, some bikes are imported, which can add to the cost.
Which is the fastest bike in the world?
Ninja H2 Kawasaki is the fastest bike in the world. It has a supercharged 998 cc four-cylinder engine produces 310 horsepower and 166 foot-pounds of torque. The Ninja H2 can reach speeds of up to 400 km, making it the fastest production motorcycle in the world.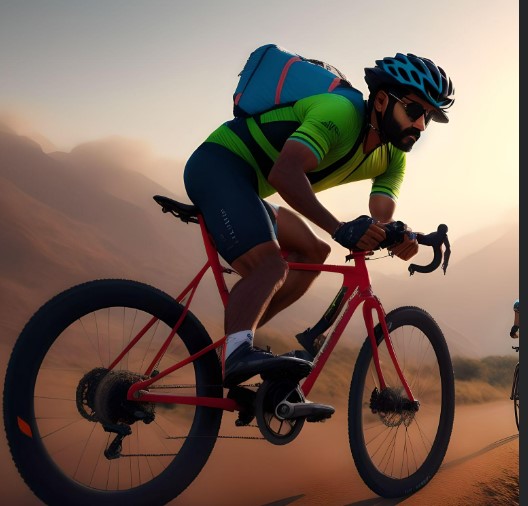 A passionate cyclist with an unwavering love for the open road and founder of topbikesguide.com . Energetic and dedicated, this enthusiast embraces the thrill of speed and the freedom of two wheels.