Choosing the right bike for yourself can be tricky, with many options and brands like Hero, Firefox, Schnell, Montra, and more available in India. This post will focus on comparing Schnell Cycles vs Firefox Bikes.
Need help deciding which one to pick? Both Schnell and Firefox are top-notch and well-recognized brands in India. Schnell Cycles stands out for its high-quality bikes that come at budget-friendly prices.
On the other hand, Firefox bikes are crafted using cutting-edge techniques and premium materials, making them a tad pricier.
Let's dive deeper into these two Indian bike brands and put Schnell and Firefox head-to-head. We'll also address some common questions related to these brands.
Schnell Cycle Brand: A Quick Overview
Schnell, a top-notch bike brand, is known for crafting high-grade and superior bicycles for cyclists. The term "Schnell" translates to fast or quick in German, although it's an Indian company, which is fascinating.
The brand was established on January 11, 2013, by Rayyan Khan. Schnell Cycles are renowned for its exceptional quality and outstanding customer service. They are produced right here in Pune, Maharashtra, India.
Schnell caters to various age groups, offering bikes for women, children, and men, all at reasonable prices.
What makes the Schnell bicycle brand stand out?
Schnell is a bicycle brand that offers top-notch bikes without breaking the bank. Since its launch in 2013, Schnell has been crafting bikes that are good to look at and great to ride. Here's what sets Schnell apart as a reliable bicycle brand.
Bikes for All Ages: Schnell creates bicycles for all ages, including options for men, women, and children. You can find their bikes both in online stores and physical shops.
Variety of Bicycles: Schnell boasts many bicycle types, like mountain bikes (MTBs), road bikes, and hybrid bikes.
Attractive Design and Reasonable Prices: They offer well-designed, appealing bicycles with excellent features at fair prices.
High-Quality Materials and Variety: Schnell bicycles are made from high-quality materials. They also offer a broad selection of wheel sizes, frame materials, brakes, suspension systems, and gears.
Availability of Bicycle Parts: You can find parts for Schnell bicycles online and in physical stores.
Comfort and Durability: The Schnell brand is recognized for its comfortable and long-lasting bikes.
Best Bike Models from Schnell
Schnell offers a wide assortment of bicycles. They have bikes that fit every budget, from the priciest to the most affordable. Here are some of the best models from Schnell.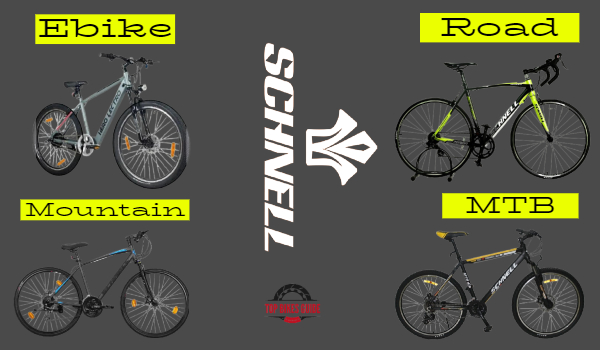 Schnell sierra
Schnell's King Model
Schnell's King Release 29 Version
Schnell's Holts 008 Model
Schnell Bicycles Cost Range
Schnell bicycles offer an excellent variety in terms of cost. They are great mid-priced bikes. The priciest Schnell bike is the "Schnell R Bike (24-Speed)," which costs 29000 Indian rupees. The "Schnell Cube," on the other hand, is the most affordable model at 6000 Indian rupees.
So, Schnell bikes' price range starts from 6000 and can go up to 30000 on their official website.
Firefox Bikes Brand
Firefox is a well-known and favored bicycle brand in India. Founded by Shiv Inder Singh on October 25, 2004, Firefox is an Indian brand. However, in 2015, Pankaj Munjal, MD of Herco Cycles, took over Firefox bikes (source – livemint.com).
Firefox was one of the first Indian bicycle brands that focused on high-quality bikes for leisurely cycling. This brand is recognized for making excellent bikes and meeting customer requirements. Firefox bikes are made in Gurgaon, India.
Firefox uses top-quality materials to manufacture their bikes, so they are a bit pricier than other Indian bicycle brands. Firefox creates cycles for teenagers, women, and men of all kinds.
Related: Shimano Vs Microshift Vs SRAM Gears 2023
Why is the Firefox brand liked?
Different Firefox bikes Even though Firefox is costlier than other Indian brands, many people still choose it because of its good features and high product quality. Firefox has been selling since 2005 and doing well.
This brand focuses on making bikes that meet customer needs. Here are some reasons why Firefox is a liked brand.
Materials Used: Firefox uses top-notch, costly materials like alloy and carbon fiber to make their bikes, which is why they cost a bit more.
Customer-Centric Design: They create and design bikes based on what customers want.
Quality Service: Firefox offers excellent service and always keeps its customers happy.
Variety of Bikes: Firefox bikes are not heavy, and they provide a wide variety of bikes, from hybrid bikes, ranger cycles, and mountain bikes to electric bikes.
Bikes for All: Firefox makes bikes for all ages, including women, children, and men.
Best Firefox bike models
The Firefox bike brand creates a range of bikes for diverse groups of people. They provide a wide selection of different bike features. They ensure all their bikes are of good quality. Here are some of the best models from Firefox.
Firefox's Bad Attitude Harpoon 700c
Firefox's Tornado Model
Bikes from Firefox called Athelio
Firefox Bike, known as Gurunge Neo
Firefox bike cost range
Firefox creates a variety of bikes, including mountain and hybrid bikes, as well as electric ones. The cost of Firefox bikes is higher due to the high-quality materials they use.
Their priciest bike is the "Firefox Adventron," priced at 60000 Indian rupees. Their price range is slightly more than other bike brands.
Final Comparison: Schnell Cycles Versus Firefox Bikes
Schnell and Firefox are both high-quality bike brands. Neither is better than the other. Both are popular in India with good service records.
They use top materials to make their bikes and offer top-tier cycles to buyers. But, as we've already discussed, Firefox bikes cost more than Schnell bikes.
Schnell and Firefox are known for making quality bikes and giving good customer support after sales.
Which is better, Firefox or Schnell? Which one should you get a bike from? And which bike brand is the best?
The answer is that both Schnell and Firefox bikes are tremendous and top-of-the-line. You can pick a bike from either brand. It's up to you and what kind of bike you want to get.
First, figure out what you need, then think about bikes from these two brands. Your budget also matters when buying a bicycle. It would help to buy a bike that feels right for you and meets your needs. Both brands are worth your money.
Learn how to pick the right bike for your needs and budget so you will be happy with your choice later.
Read More: Top Bike Brands 2023
FAQs: Choosing Between Schnell and Firefox Bikes
Which is superior, Schnell or Firefox?
Both Schnell and Firefox are bike makers based in India. They produce high-quality bikes for various purposes. I can't suggest one brand over the other as it depends on what you need and how much you want to spend. If money is tight, Schnell Bikes might be a good choice. But if budget isn't a concern, Firefox bikes come highly recommended.
Is Schnell a bike brand from India?
Yes, indeed. Schnell is a bike brand that hails from India. Their bikes are made in Pune, Maharashtra, India. The brand was started by Rayyan Khan in 2013.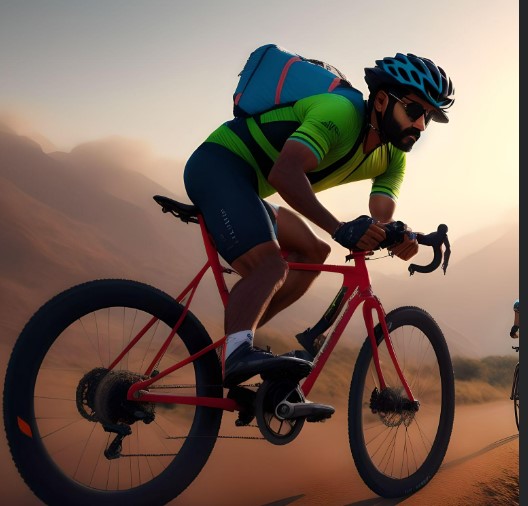 A passionate cyclist with an unwavering love for the open road and founder of topbikesguide.com . Energetic and dedicated, this enthusiast embraces the thrill of speed and the freedom of two wheels.