Biking is a sure way to keep your fitness routine on track. With more people biking, the variety of bikes available has increased. Choosing the right one can be challenging with so many choices.
But don't fret! We're here to help. If you're in India and looking for the best adult bike under 6000 rupees, you're in the right place. Great job!
In this post, I'll share some of the top adult bikes under 6000 rupees popular in India and help you pick the best one. I will look at features like suspension, type, gear, price, quality, and value for money.
Read on to find out which bike suits you the best. Finally, check out the comparison chart of non-gear cycles under 6000.
In a Rush? Take a Quick Look Below!
In a rush and don't have time to read the whole article? No problem! We've done the homework for you and picked out the best budget-friendly bike under 6k from our blog, recommended by our very own Cycling Guru.
The top choice is the Hero Kyoto 26T Single Speed MTB. It features a seat that's easy to adjust and Linear Pull brakes. This bike is great for anyone over 12, including adults and teenagers, and can be ridden on trails, roads, and gravel. We suggest using it for trips to school, tutoring sessions, morning workouts, or even daily commutes.
Its frame is constructed with high-quality steel and is perfect for city streets and off-road paths. The bike has 26-inch sturdy nylon tires that provide a solid grip and stability on any surface. Plus, it has Linear Pull brakes, an upgrade from standard Caliper brakes (learn more about bike brakes).
Varieties of Adult Bicycles Under 6000 Available in India
Deciding to buy an adult bike under 6k is a big step. You need to know why you want it. Is it for getting around town? Do you want to ride with your friends? Or do you need a good bike on smooth and rough paths?
There are lots of different bikes you can get in India. Some are great for roads, some for cities, and some for mountains. Here's a list to help you understand the different kinds of bikes:
1. Road Bikes
As the name hints, road bikes are meant to be used on roads. They're designed to go fast on smooth, paved surfaces. Their unique shape helps riders make the most of the road. They suit highway racing and have curved handlebars and thin, slick tires. They're usually lighter than other bikes. But they can only carry a little weight, so they could be better for commuting or long trips.
If you want to ride fast and easy on paved roads for fun, races, or commuting, a road bike is a good choice. The downside is that you can't use it off-road.
Unfortunately, road bikes are some of the priciest bikes. You will find one for at least 6000 or even 30000. Good quality road bikes start at 50000 and can cost up to lacs.
2. Mountain Bikes
Mountain bikes are designed for use on mountains or rough trails. They're bigger, have broad tires, and have a frame shape that suits them for uneven ground. Their handlebars are flat or stand straight up, and they have a low gear range to help pedalling uphill on steep trails.
Most mountain bikes have things called shock absorbers. Mountain bikes with only front shock absorbers are called hardtails, and those with shock absorbers at both the front and back are known as full-suspension bikes.
If you like off-road or mountain biking, a mountain bike is a good choice. But it's hard to find a high-quality mountain bike for under 6000. You might find some beginner mountain bikes for under 10000 or 20000. The best mountain bikes start at 50000 rupees in India.
3.City Bicycles
A city bike, also known as a utility bike, is mainly used for moving around cities. Unlike road bikes, where you lean forward, you sit straight on city bikes because they're built for comfort and practical use.
City bikes can be different kinds of bikes, like hybrids, comfort bikes, and even fixed-gear models. They usually have fewer gears than road or mountain bikes and often come with easy-to-step-over frames, chain covers, baskets, or side bags.
A city bike is a good choice if you care more about being comfortable when you reach your destination rather than how fast you get there or your ability to ride off-road. But city bikes have downsides: they're only suitable for off-road biking if the trail is pretty smooth, and they're slower than most other types of bikes.
City bikes for adults and kids can be found for under 6000 in the Indian market online or in shops. If you want to explore the city, you can get one.
4.Hybrid Bikes
Hybrid and commuter bikes are often a mix of road and mountain bikes. These bikes have a comfy sitting position because of their big, cushioned seats and handlebars that let you sit up straight. This makes them great for short trips, running errands around town, and relaxing rides in your neighbourhood.
While they're less light and fast than road bikes, they can be used on paved roads. They work just fine on both smooth and dirt bike paths. If you want to ride off-road a bit, you can swap the tires for ones better suited for off-roading, softer tires if you primarily ride on asphalt or something in between.
A hybrid or commuter bike is a good choice if you mainly want one for commuting, getting around town, and off-road or mountain biking. Some beginner hybrid bikes for adults are available for under 6000 in India.
Should You Consider Spending 6000 Rupees on a Bicycle?
Sure, a bicycle costs money and needs to be taken care of, but these costs are small compared to what you'd spend on other ways of getting around. Riding a bike helps you stay healthy in your body and mind. You can only get the city and some beginner hybrid bikes with this budget. So, spending 6000 rupees on a motorcycle is a smart choice if you're a beginner.
Reviewing the Top 5 Best Bicycles for Adults Priced Under 6000
I've already told you you can find city, commuting, and hybrid bikes for less than 6000 rupees in India. We've done a lot of looking into this and have picked out the top 5 bikes for adults. Here are the details about each one:
1. Hercules Dynor 26t One-Speed Bike
The Dynor 26t is a best-selling Hercules bike for adults that costs less than 6000 rupees. It's made just for grown-ups who want a smooth, fun ride on the streets. You can count on it because it's a Hercules bike.
Both men and women will find it easy to ride. This bike should fit you if you're between 5 feet and 5 feet 7 inches tall. It has just one speed. The ring on this model is made of aluminium.
Its frame is 18 inches and made of steel, so it's sturdy and will last a long time. The wheels are 26 inches across, which makes for a great ride on smooth surfaces. Plus, the rims are light enough and made of a solid double alloy.
For safety, some reflectors make the bike easy to see at night. The bike also has wide cleats that make pedalling easier. This bike is perfect for casual rides and getting around town.
Key Features:
You can change the seat's height so it's right for you.
The vast place for your feet makes the pedals steady.
There are reflectors already on the bike.
It's designed in a new way that makes it firm but not heavy.
Pros:
It comes in bright yellow, which stands out.
It's well made because the body is steel and the paint looks great.
Riding this bike feels good and goes smoothly.
Cons:
The brake handles could be of better quality.
It doesn't come with mudguards at this price.
The Bottom Line:
We highly suggest the Hercules Dynor RF 26T Single Speed Road Cycle as the best choice for adult bikes in India within this budget. It offers nearly all the necessary features for a cosy ride. Everyone riding a motorcycle on the road prefers something light and good-looking, and this bike gives you both. All in all, this Hercules Dynor model is the top adult bike under 6,000 INR.
2. Leader Scout 26t One-Speed Bike
The Leader Scout 26T is a budget-friendly adult bike by Leader Cycles. This company is famous for its vital dependability and first-rate build. The bike has a sturdy 18-inch steel frame and 26-inch tyres with a good grip. These provide excellent control and easy movement when you ride it.
This Leader Scout 26t model comes in a striking sea green colour. The rider should be at least 5 feet tall but at most 6 feet. Since this is the top non-gear bike under 6000, it's an excellent choice for beginners.
As for brakes and forks, it has calliper brakes on both sides for low upkeep costs and a fixed division for faster road speeds. Its frame design is like a mountain bike, but it's not suggested for rough terrain riding.
Main Features of Leader Scout Bike:
Comes with additional items like front reflectors, an Allen wrench, a spanner, a guidebook, and a side stand.
Seats are filled with PU foam for a comfy ride.
Raised handlebar with soft rubber grips for added comfort.
Chain guard for added safety reduces chances of entanglement by covering all moving parts.
Pros:
High-grip, long-lasting tyres.
Raised handlebar allows for an upright, comfortable riding position.
Easy-to-operate rim brake system with low maintenance cost.
Tyres have unique tread designs for improved grip on various surfaces, both wet and dry.
Includes reflectors for better visibility during night rides.
Cons:
Mudguard quality could be improved.
Not suitable for rough terrain due to the need for a suspension fork.
The Bottom Line:
After weighing the pros and cons, the Leader Scout bike ranks second on our list of adult bikes under 6000. It's a top pick, offering a fun and thrilling biking experience. Occasionally, you can find this bike for less than 5000. If you're starting and need a bike for daily travel or sports activities, this one is a great choice.
3. Hero Kyoto 26t City Hybrid Bike
Hero Cycles presents the Kyoto 26t Hybrid City bike. This company is one of the bike industry's most reliable and longstanding brands. The bike's muscular frame and high-grip tires give you excellent traction, making it easy to manoeuvre when you're on it.
This model is available in a stunning black colour that stands out. This hybrid bike is a fantastic choice if you often ride on roads. It's suitable for anyone aged 13 or above, and its design fits both men and women well.
Even though this bike doesn't have multiple gears, it features a single-speed gear. Both the front and rear wheels have V brakes. The body of the cycle is made from steel, ensuring its durability and long-lasting nature.
As for the bike's size, the tires are 26 inches in diameter. The frame is about 18 inches large. The bike falls into city and hybrid categories thanks to its tire and frame design.
Main Features:
Adjusting the seat is quick and straightforward, thanks to the easy-release feature.
The bike uses V-brakes for stopping power.
The bicycle's weight is quite reasonable at around 17kg.
The pedals are made from materials that prevent slipping.
The handlebar is slightly elevated for a more comfortable upright riding position.
Advantages:
The bike is designed for use on roads, gravel paths, and trails.
High-quality steel is used in the frame, providing vital support and keeping parts secure.
The sturdy suspension and reliable single-speed drivetrain make this mountain bike built to last.
The frame comes with a 1-year warranty.
Disadvantages:
No accessories are included within this price range.
Some users have reported that the quality of the tyres could be better.
This model does not come with mudguards.
The Bottom Line:
If you're searching for an adult bike with a budget of 5000 or 6000, Hero Kyoto is a top pick among many options. It's a hybrid bike with a single-speed transmission, offering a smooth and easy ride on both roads and uneven grounds. This bike is light in weight, which makes it great for beginners learning to keep their balance.
4. City Landscape UT7000 Series 26t Bike
Fourth on our list is the UT7000, a top-notch bike from Urban Terrain, well-known for its fitness-oriented cycles. This bike makes working out a breeze as it comes with a health and fitness diet plan. It's suitable for anyone aged 13 and above.
A highlight of this bike is that it's suitable for both males and females. It boasts features typically found in the city and hybrid bikes. Weighing just 14.8 kilograms, the frame material is specially chosen to be light, making it one of the top adult bikes under 6000 in India.
The bike has 26-inch tires, perfect for 5 to 5'7" riders tall (although checking the bike size chart & guide is recommended). The wheels come with double-wall alloy rims, which resist rust and offer durability. The bike is equipped with V-brakes at the front and back.
If you find any damaged parts on the bike, there's a 10-day replacement policy. Additionally, there's a 6-month domestic warranty covering manufacturing defects.
Main Features:
The bike's robust build is due to its solid suspension design.
It comes with a smartphone app that shows popular nearby cycling paths.
Personalized diet plans are available.
26-inch wide tires ensure a smooth ride and good road performance.
Features lightweight, robust and double-walled alloy rims.
Comfortable grip and easily adjustable saddle included.
Seat height can be adjusted without any tools.
Comes with pre-installed stands, mudguards, bottle holders, and air pumps.
Advantages:
Top-notch brakes on both front and back wheels for maximum safety.
The bike will be 85% assembled upon delivery.
The sturdy steel build makes these bikes durable and long-lasting.
Capability to record progress and track routes with logs.
Four colour options are available.
A complimentary 3-month subscription to the cultSport App is included, offering diet and exercise plans from Urban Terrain certified dietitians and trainers.
Disadvantages:
Disc brakes are not included in this budget.
The quality of the mudguards could be better.
The Bottom Line:
This bicycle is perfect if you're seeking a top-notch city bike for less than 6000 rupees, suitable for road, pavement, and long-distance rides. The highlight is its potential to aid weight loss as it comes with diet plans, which are crucial for shedding pounds. If your budget is under Rs. 6000 and you want the best city bike in India, we strongly suggest this one.
5. Hero Sprint Santiago Blend Bike
This Hero Sprint Santiago city bike, a small one, uses a solid frame that provides excellent support. Its superb build quality lets riders cycle on tricky ground. It's one of India's best hybrid city bikes for its cost.
The Santiago bike from Hero Cycles is designed for adults and can be used by both men and women, making it a unisex bike. Weighing approximately 17kg, it's one of the lightest adult bikes under 6000.
This model only has one gear speed and features an 18-inch frame made from top-quality steel, painted in white. The pedals are designed to prevent slipping and have reflectors for safer night-time riding.
The rims of the wheels have a double alloy layer to stop rust and make the wheels last longer. The installed seat is a PU seat, very comfy and wide for extra comfort. The Hero Sprint Santiago comes with a three-month domestic warranty.
Key Features:
Uses a direct-pull brake system (v-brakes).
Has a stiff (rigid) suspension.
Ideal for riding on roads, gravel roads, and trails.
Equipped with 26-inch high-quality tires.
Pros:
Comes in a fashionable white colour.
Light weight makes it easy to ride.
Includes a black side stand.
Offers a three-month warranty for the frame and fork.
Gearless design is perfect for beginners with low maintenance.
Cons:
Lacks a mudguard.
The saddle doesn't have a quick-release feature.
Not suitable for taller riders.
The Bottom Line:
Hero Cycles Ltd. is a long-established bicycle maker in India. They consistently impress their customers, making Hero Bikes a top choice among Indian brands. If you're under 100 kg and looking for the best Hero bike within a 6000 budget, this bike should be your pick. It's great for long trips, city rides, trails, and getting around town.
Comparative Chart of Top Bicycles Below 6000 in India
| | | | | | |
| --- | --- | --- | --- | --- | --- |
| Bike Title | Brand | Bike Variety | Brakes (Front/Back) | Shades | Guarantee |
| Hercules Dynor RF 26T Single Speed Road Bike (Canary Yellow, V Brake, 18 Inches Steel Frame, Suitable for both genders, 12+ Years) | Hercules | Road & Mountain Bike | Linear Pull | Canary Yellow | 1 Year |
| | | | | | |
| Hero Kyoto 26T Single Speed Mountain Bike for Men (Matt Black, 18 Inches Steel Frame, 12+ Years) | Hero Cycles | Hybrid & Mountain Bike | Linear Pull | Matt Black | 1 Year |
| | | | | | |
| Urban Terrain UT7001S26 Berlin City Bike with Full Accessories, Complimentary Cycling Event & Ride Tracking App by Cultsport (Unisex, 18 Inches Frame, Black and Blue) | Urban Terrain | Urban Bike | Linear Pull | Blue, Black | 6 Months |
| | | | | | |
| Leader Scout MTB 26T Mountain Bike Without Gear Single Speed for Men (Sea Green, 18 Inches Frame, 10+ Years) | Leader | Mountain Bike | Caliper | Sea Green – Black | Lifetime Frame Guarantee |
| | | | | | |
| Hero Santiago MTB 26T Hybrid/Mountain Bike Without Gear Single Speed for Men (White, 18 Inches Frame, 12+ Years) | Hero Cycles | Hybrid Bike | Linear Pull | White | 3 Months |
| | | | | | |
Final Thoughts on the Top Bikes for Adults in India Priced Below 6000
Getting a bicycle is not just spending money; it's an intelligent choice. So make sure to choose wisely (laughs). Please review all the details we've shared above and be cautious of sites offering gear cycles for under 6000 rupees. You could lose your money or, even worse, get tricked.
I often get messages from our readers about these dodgy websites that they've unfortunately been caught out by. If you're keen on getting a top-quality gear bicycle, consider buying from these reliable gear cycle brands in India.
Our primary aim was to help you understand what to look for in a bike and guide you to find the best fit for you. We hope this article was very informative and assisted you in picking the right bike for you within the budget of 6000 INR.
FAQs
Can I buy a gear cycle for under 6000 rupees?
No, it's not likely to find a new gear cycle for less than 6000 rupees. This is because the cost of the gear parts alone is over 4000 rupees, and a regular bike without gears usually costs around 7000 rupees. So, typically, a decent quality gear bike will cost more than 10000 rupees.
What bicycle brand is best for grown-ups?
While many brands make bikes for under 6000 rupees, not all offer good value for money. Some trusted brands include Hercules, Ninety One, Hero Cycles, Urban Terrain, and Leader. Read on to find out which one suits you the best.
What kind of bike is best for beginners?
The type of bike you should start with depends on where you live and what you'll use it for. A mountain bike would be a good choice in a hilly area. If you're in a city or plan on going on long rides, a hybrid bike might be best.
Which bike is best for losing weight?
Both gear cycles and single-speed bikes can help with weight loss. However, a bike without gears can be more effective. I lost 15kgs in three months using a non-gear bike because it requires more effort and energy, especially going uphill. So, a non-gear motorcycle might be the way to go if your goal is weight loss.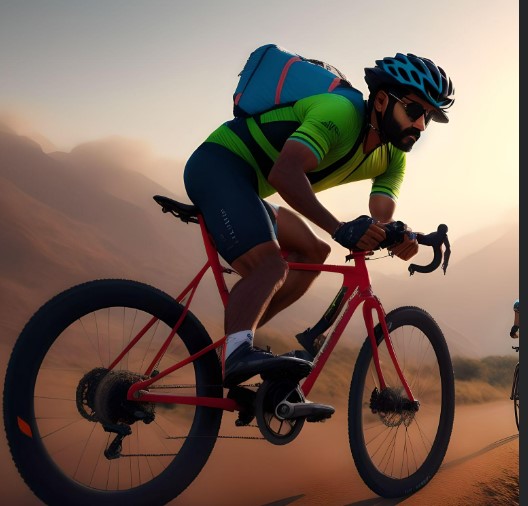 A passionate cyclist with an unwavering love for the open road and founder of topbikesguide.com . Energetic and dedicated, this enthusiast embraces the thrill of speed and the freedom of two wheels.