Folding bikes are truly a blessing. Riding on top folding bikes in India is pure joy in crowded cities with endless road works. They're ideal for city folks and others who need a tiny, easy-to-store bike that's also portable.
Before we dive into the top folding bikes in India, let's check out the pros and cons of these folding bikes.
Benefits of Top-Rated Folding Bikes in India:
Easy Commuting:
A foldable bike is a great choice for long-distance travel. Unlike regular bikes, you can mix and match foldable bikes with other means of transport. You can cycle to the station, bring it on the train, then hop off and cycle to your final stop. Even if your travel distance is short, carrying it is no hassle.
You'd need to use the luggage compartment with a regular bike, but the best folding bike lets you hop on any section of a train in India.
Saving Space:
Foldable bikes are great space savers, taking up only half the space compared to regular bikes. They're easy to fold and can be tucked away anywhere. Plus, you can bring them along to cafes, offices, or wherever else.
Beat the Traffic:
We're all too familiar with being stuck in traffic for what feels like forever.
Trapped behind a car window, listening to radio tunes, moving at a snail's pace. But with a top folding bike in India, you'll zip through traffic. While this is doable on regular bikes, a folding bike can get you places you wouldn't believe.
Ready to cycle to work? Here are some handy tips!
Portable Exercise:
Walking to the coffee machine isn't exactly exercise. But staying active is.
If you're cycling or using a foldable bike to get to work, that counts as a workout. Plus, you don't need to carve out extra time in your day for exercise. Just bring your portable gym – your folding bike – wherever you go.
Turn Heads:
Seeing a folding bike in India is rare. If you own one, you'll know how much attention its small size and wheels garner.
Of course, a folding bike in India also attracts curious people and questions you might be tired of answering.
How much did this bike set you back?
It folds up too? And so on!
Also Read: How to Become a Cyclist in India
Drawbacks of Top-Rated Folding Bikes in India:
Rough Rides:
Folding bikes usually have smaller wheels (12 to 20 inches), although some come with standard tire sizes of 26 inches. The smaller wheels can make navigating uneven surfaces filled with rocks, bumps, and debris challenging. As you may know, many city roads in India are rocky, so using a foldable bike can be tricky.
Not Built for Speed:
A folding bike for daily commutes or casual rides is fine, but it could be better for long-distance travel. The small wheels make it hard to reach high speeds and can be exhausting unless you're as fit as Pankaj Patil.
Cost Considerations:
The starting price for a folding bike in India is around INR 15,000. For the same amount, you could also get a regular bike. However, there are regular bikes available for less than INR 15,000. Here's a list of the best bikes under INR 10,000.
So, while you can find a folding bike at the same price as a regular one, you might end up with a lower-quality bike.
Now that you understand the pros and cons of India's top folding bikes let's explore some available brands.
Dahon Folding Bikes:
Dahon is a famous company known for making bikes that can be folded. They have been doing this for 30 years. Dahon is the top company in this field, and they have sold more than 5 million foldable bikes. They have also created over 220 new ideas that are now used by almost all other companies that make foldable bikes.
1. Dahon SUV D6:
It has small wheels and a frame that folds, making it easy to store quickly. The bike's body is steel and has a 7-speed Shimano tourney gear system. It's good for riding in the city and on smooth roads. Both men, women, and kids can use it.
2. SUV D6 (2018):
Like the earlier model, it has a steel body and similar features. But this one is a 2018 version.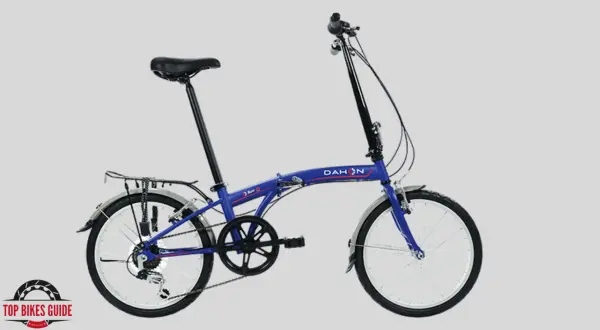 3. Vybe d7:
It has a metal frame and uses Dahon's Visegrip Technology. It also uses the Shimano tourney gear at the back and has Microshift shifters. This foldable bike is great for daily travel and fun rides. You can also get the 2018 model of Vybe.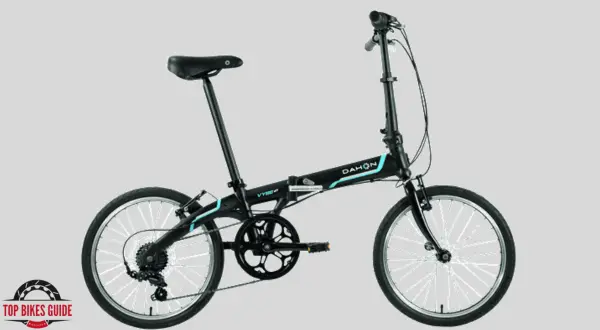 4. Mariner D8 (2018):
It's a light folding bike with a metal body and Visegrip Technology. It has Shimano Altus shifters and a rear gear system. The bike comes with 20-inch SCHWALBE CITIZEN tires.
Check: 10 Effects Of Cycling On Body Shape
Foldable Bicycles from Firefox:
1. Firefox Verge N8
If you're searching for a top-tier foldable bike, the Firefox Verge N8 is perfect. It has a Shimano Claris derailleur and an 11-32 T freewheel, making gear changes easy and riding on flat or hilly terrain a breeze.
2. Firefox LINK D7i
The Firefox LINK D7i is also one of the best folding bikes in India. It has a frame made of 6061 alloy and 20-inch double-wall aluminum wheels.
Foldable Bicycles from Lujo:
Lujo is a new bike brand in the market. They have a bike called the Foldt 2.0. This bike has a frame made of alloy steel and seven-speed gears. It has many options for changing the seat and handle height. According to Lujo, people who are between 4.6 feet and 6.1 feet tall can ride this bike comfortably.
Foldable Bicycles from Decathlon
1. Decathlon's HOPTOWN 320 C1 20:
Decathlon's HOPTOWN 320 C1 20 is a folding bike. It has a frame made of steel and a Sunrace gear system with six speeds. The bike has V-brakes which work well for slowing down or stopping. But it has grip shifters and single-wall rims, which may be better. What's unique about this bike is its side folding system. This feature makes the bike smaller by more than 70% when folded, making it easier to store.
Related: Schnell Cycles vs Firefox Bikes – Which Is Best?
Foldable Bicycles from Giant:
1. Giant Pakaway 2:
The color on the Giant fold-up bike will definitely wow you. It'll even make heads turn when you speed by cars on the street. This bike has rims that are 20 inches, a light metal body, top-notch brakes, and more.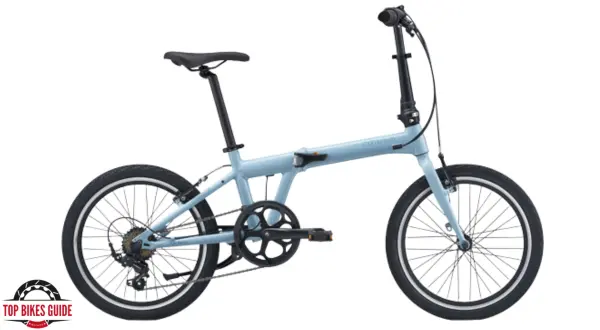 Read: Top 3 Disadvantages of Gear Cycle
2. Giant Expressway 2:
If you want to spend more on a top-notch foldable bike, consider the Giant Express. It's built by a well-known brand and features a light yet durable aluminum frame, seven different speed options, and pedals that fold up for easy storage.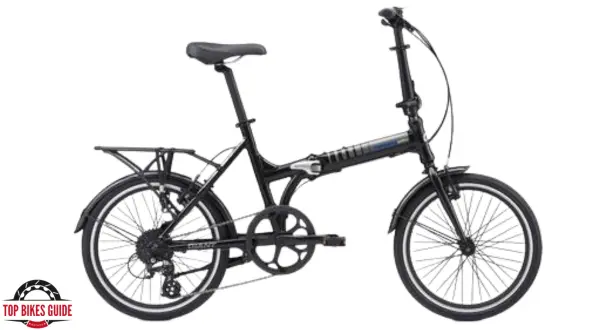 Important features to note:
The frame folds up and is made of lightweight, strong aluminum
It has a 7-speed gear system from Shimano, and the pedals fold up too
The wheels are 20 inches and made of aluminum
It comes with a stand to prop it up and a bag to carry it in
Foldable Bicycles from QUBIT:
1. The Qubit X1:
The Qubit X1 bike is sure to amaze you. It's one of the lightest electric fold-up bikes out there, weighing only 15.7 kg, even with the battery pack. This bike has 16.5-inch tires and offers five ways to ride – Cruise, Throttle, Pedal Assist, Walk mode, and just Pedaling.
Check out the a YouTube video a visual touch. Video Credit: https://www.youtube.com/@cycleriderroy
Also Check: Does Cycling Increase Height at 17?
Foldable Bicycles from Brompton:
1. Brompton Black Edition:
If you're looking for something a bit different, check out the Brompton foldable bikes. You can find them at Pro Cycles in Bangalore. But be warned; they come with a hefty price tag!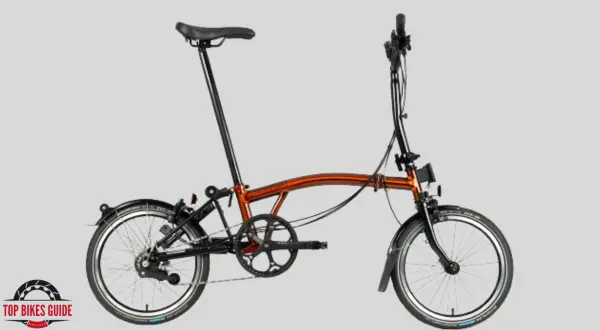 Choosing the Right Foldable Bike:
These are a few of the top foldable bikes in India, but you can find many more on sites like Amazon and Flipkart. We suggest going for something other than Chinese bikes as they might not be very durable. It's always a good idea to check out the reviews before making a purchase, or you can talk to our advisor, who can guide you to the perfect bike.
Read More: Does Best Electric Cycle Under 10000 Really Exists?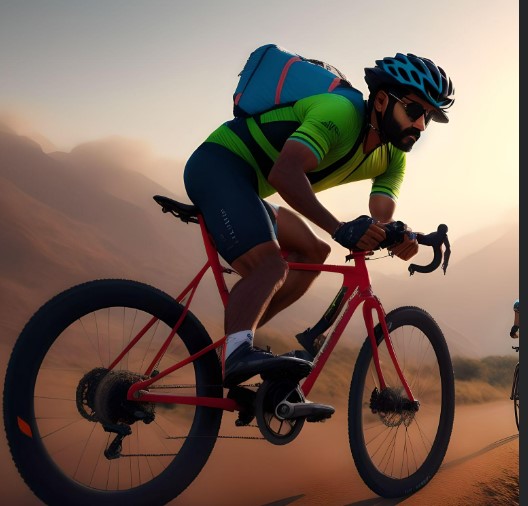 A passionate cyclist with an unwavering love for the open road and founder of topbikesguide.com . Energetic and dedicated, this enthusiast embraces the thrill of speed and the freedom of two wheels.