Choosing a drivetrain for your mountain bike can be tricky. People often decide between Shimano Deore and Altus right after considering Shimano Acera vs Deore. Shimano's products always satisfy their customers, don't they?
Shimano Deore and Altus fall into the slightly pricier category of Shimano's range. They cater to different biking styles and tastes.
This post examines which biking situations and styles best suit Shimano Altus & Deore. We'll also look at the good and bad points of each.
Plus, we'll talk about the main differences between the Shimano Deore and Altus sets. There's lots to discuss, so let's get started right away.
Shimano Deore and Altus Comparison Chart
| | | |
| --- | --- | --- |
| Characteristics | Shimano Altus | Shimano Deore |
| What it's for | Everyday commuting and fun rides. | Mountain biking and wilderness trips. |
| Gear Variety | Adequate gear options for relaxed riding. | Broad gear options for challenging terrains. |
| Shifting Quality | Trustworthy and steady gear changes. | More fluid and accurate gear changes. |
| Longevity | Dependable performance. | Designed to endure rough off-road conditions. |
| Cost | Budget-friendly. | A bit more costly. |
| Weight | A bit heavier compared to top-tier models. | Not heavy. |
| Material & Design | Well-rounded materials for dependability. | Superior materials and cutting-edge design. |
| Speed | Rear derailleur with 9 speeds. | Rear derailleur with 10, 11, or 12 speeds. |
A Brief Review of Shimano Deore Groupset
The Shimano Deore groupset is famous for working well and being very strong. It has a lot of types for mountain bikers with different styles. It's great for bikers who want exactness and flexibility on various grounds.
The Deore groupset gives smooth gear changes and power movement, which is why many riders like it. Deore comes in 10-speed, 11-speed, and 12-speed choices and provides a broad range of gear sets. These include 11-42T, 11-46T, or 11-51T.
Related: Shimano Vs Microshift Vs SRAM Gears 2023
What is Shimano Deore used for?
Shimano Deore is a mountain bike groupset that handles brutal lands and off-road trips. It's mostly for folks who love mountain biking. It's super trustworthy because it has practical parts for changing gears quickly on pathways.
The Pros and Cons of Shimano Deore Drivetrain
PROS of Shimano Deore:
Accurate Gear Changes: It provides precise gear changes because of its high-tech and fine-tuned design.
Toughness: It's made primarily for mountain areas and is very tough.
Long-lasting Performance: It works well for a long time, even under challenging conditions.
Wide Gear Range: All this is possible because of its many gear options.
CONS of Shimano Deore:
Extra Weight: The only downside is that it makes the bike heavier. This can change how the bike performs. But some riders are okay with this.
Not Beginner-friendly: There may be better choices for riders who ride for fun or are just starting. They might need clarification with all the gear choices it offers.
Shimano Altus Groupset
The Shimano Altus groupset is an excellent option for those just starting with biking. It's great for leisurely rides and comes packed with features catering to this usage.
It's also a good fit for everyday commuting, providing dependable gear changes. With a 9-speed range and options for cassettes like 11-32T or 11-34T, the Shimano Altus offers these speeds with different cassettes, ensuring smooth shifting. Plus, it has fewer gears compared to the Deore.
What's the purpose of the Shimano Altus?
The Shimano Altus is mainly created for new riders, casual riding, and daily commutes. It's not built to handle rugged terrains, so the features it carries are best suited for light rides on smooth paths.
Pros and Cons of Shimano Altus
PROS of Shimano Altus Drivetrain:
Ideal for Beginners: It's excellent for new bikers who need a bike for everyday rides or fun outings.
Durable Performance: It gives you long-lasting and solid performance.
Affordable: It's a real bargain for all the features it has.
Reliable Components: All its parts are trustworthy and perform consistently well.
CONS of Shimano Altus Drivetrain:
Limited Gear Range: Its gear range is less comprehensive than Deore's, so it may need help on rugged terrains.
Heavier Weight: Like Deore, it's a bit serious. This might bother some riders, but others will be okay with it.
Read More: Shimano Acera Vs Shimano Deore
Shimano Altus and Deore: A Comparison of 7 Key Differences
When looking at both groupsets, there are some key differences to note:
How They Work and Last
Shimano Deore is more muscular and works better than Altus, especially for rough mountain biking. Altus can handle trails but might need to improve on difficult mountain paths.
On the other hand, Shimano Altus is a good pick for everyday bike rides, long off-road trips, and just for fun. It's also cheaper than Shimano Deore, so it's a good choice for mountain bikers.
Number of Gears
Shimano Deore has more gears, which helps it handle steep hills and makes riding smoother. Altus has fewer gears, but it has enough for regular off-road biking.
What They're Made Of
Deore parts are made from better metals and built using better methods and technology. Altus claims are made to be cost-effective, which is why they're cheaper than Deore parts.
How Much They Cost
Shimano Deore costs more than Altus because it has more features and gears. That makes sense.
But Altus is a basic mountain bike set that's very affordable, considering all its features.
Gear Speeds
Deore comes in 10, 11, and 12-speed versions and has more comprehensive gear range options like 11-42T, 11-46T, or 11-51T. These help it adjust better and change gears more smoothly.
On the other hand, Altus only comes in a 9-speed version with gear ranges like 11-32T or 11-34T. It has fewer gear options than Deore, which gives Deore an advantage.
Wheel Sizes
Even though wheels aren't usually part of a groupset, Deore is compatible with 27.5 and 29-inch wheels.
The type of bike and the person riding it also matter. The same goes for Altus. There's a slight difference here.
Brake Types
Deore uses hydraulic disc brakes, known for their strong stopping power and control. They work well in all weather, including mud, and give reliable braking.
Altus, though, has mechanical disc brakes. They can activate the brake caliper, providing decent stopping power but not as much as hydraulic brakes. This gives another point to the Deore groupset!
Also Read: Shimano Deore Vs Alivio Groupset
Is Deore Better Than Altus?
Yes! Deore is indeed better than Altus. It has more features, gear choices, and stronger brakes but is also more expensive. However, the best one for you depends on who will use it.
For instance, if you're new to biking and want a groupset that's reliable, affordable, and easy on the wallet, then Altus is the way to go.
But if you're an experienced biker ready for more challenging trails, Deore would be your best bet because of its smooth performance and long-lasting build.
When comparing Altus and Deore, it's clear that Deore comes out on top. With its ability to handle difficult mountain paths, Deore is among the best groupsets you can choose!
Conclusion: Shimano Altus and Deore Groupsets
Deciding between Shimano Deore and Altus groupsets can be challenging if you still need to determine what you want from your bike rides. That's why we made this blog post.
As we discussed, picking a groupset depends on what you like and the type of trails you want to ride.
Both groupsets have things in common, but their features and how they perform make them better for different types of biking. Once you get these differences, you'll know which is best for you.
FAQs
Q1. Can Shimano Altus work with Deore?
Yes! You can match Shimano Altus or any 7-9 speed back gear changer with any Shimano 7-9 back gear shifter. The Deore front gear shifter pairs well with the Altus FD. But remember, some 7-speed back gear changes may not be able to handle the inward movement of a 9-speed unit.
Q2. How good is Shimano Deore?
Shimano Deore is 4th from the top because it's one of the best parts for performance, just after Shimano SLX and XTR. It has more comprehensive speed ranges, like 10, 11, and 12-speed. It's made for professional mountain bikers.
Q3. How good is Shimano Altus?
Shimano Altus is last on the list of Shimano groupsets because it's an essential part of mountain bikes & commuting bikes. It only has a 9-speed back gear changer with a cassette.
Q4. Is Shimano Altus for mountain bikes?
Yes! Shimano Altus is made for beginner mountain bikes as well as commuting bikes. It comes with 9×3-speed gear choices for larger-wheel mountain bikes. It's an excellent choice for bikers on a budget.
Related: Shimano Acera Vs Altus Components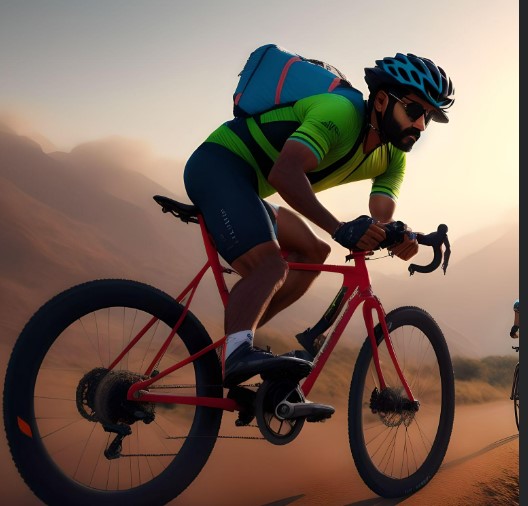 A passionate cyclist with an unwavering love for the open road and founder of topbikesguide.com . Energetic and dedicated, this enthusiast embraces the thrill of speed and the freedom of two wheels.